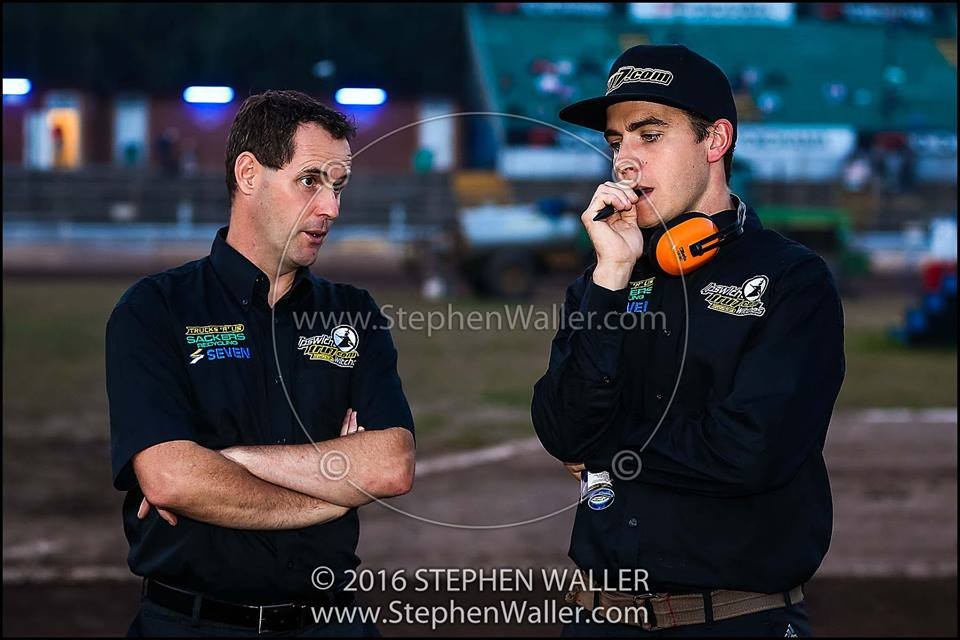 The full 2017 'Tru7.com' Witches line-up will be revealed on Monday 28th November at 7pm in a live broadcast on the club's Facebook page.
Chris Louis and Ritchie Hawkins will be joined by one member of the new team in the live broadcast that will take place at the new Tippers 'R' Us HQ. It's a moment many fans have been waiting for and now all the contracts are complete we cannot wait to reveal the full septet. Chris, Ritchie and the mystery rider will talk us through the team and if there is time at the end of the broadcast, the trio will answer questions from the fans posted in the 'comments' section during the broadcast.
If you don't have Facebook do not fear! We will have all the usual coverage here on our official website as well as comprehensive coverage across our social media channels. We hope you can join us on Monday and enjoy the broadcast.