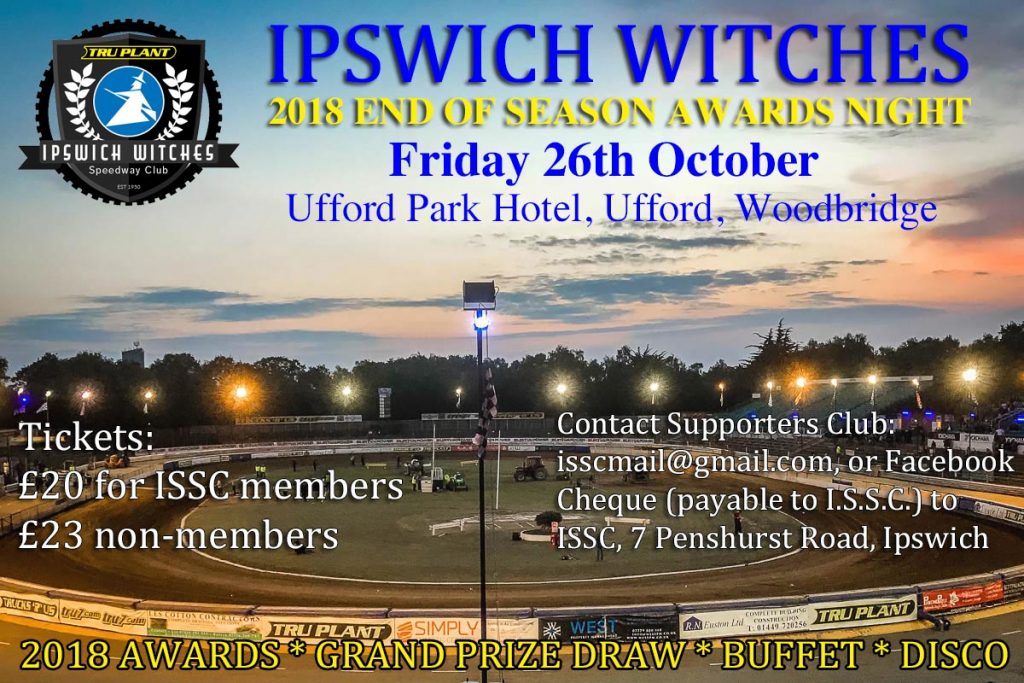 The End of Season Awards Night will take place on Friday 26th October at Ufford Park Hotel, Ufford, Woodbridge. Tickets are £20 for ISSC members and £23 non members.
To book, contact the supporters club via their email (isscmail@gmail.com) or via their Facebook page. Tickets can also be purchased at the quiz night on Wednesday 10th October. They can also be bought by sending a cheque (payable to I.S.S.C.) to ISSC, 7 Penshurst Road, Ipswich, IP3 8QZ.
Always an enjoyable night, the end of season awards will be handed out and there will be a grand prize draw with a buffet and disco to also enjoy!