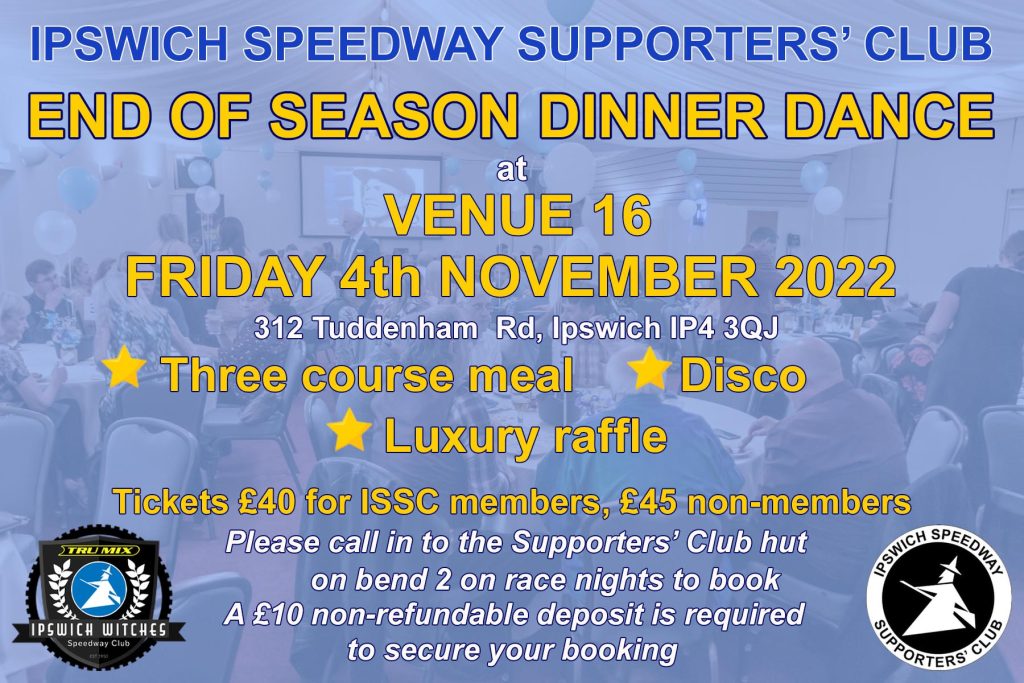 The End of Season Awards Night will take place on Friday 4th November at Venue 16, Ipswich.
Please call into the Supporters Club hut on the second bend to book. The cost is £40.00 for ISSC members and £45.00 non-members. A £10.00 non-refundable deposit is required to secure your booking. Payment by cash or cheque only.
There will be a three course meal, disco and luxury raffle on the night. Doors open at 6.45pm for a 7.30pm start (prompt) and doors will close at 12.30am.
Due to Venue 16 needing final numbers and menu choices a month before the event, there will be no online purchases. All final payments and menus need to be back at the Supporters Club hut by 8th September 2022, this will allow time to collate information ready for Venue 16.
Full address: Venue 16, 312 Tuddenham Road, Ipswich, IP4 3QJ.