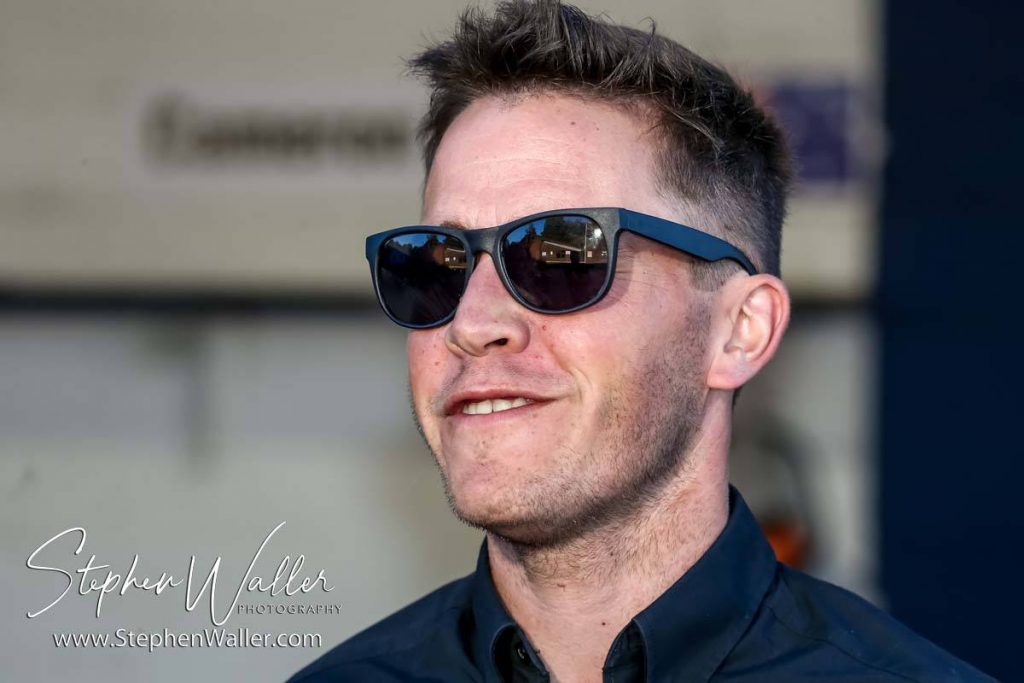 By Henry Chard
'Tru Plant' Witches Team Manager Ritchie Hawkins says his riders stepped up when they needed to as they beat the Edinburgh Monarchs 53-37 in the Championship at Foxhall on Thursday.
It was a close contest throughout until the final three heats when the hosts produced three 5-1's to seal the victory despite losing captain Danny King to injury and Hawkins says his riders covered his absence in the perfect manner.
"It was a hard fought win and when Danny pulled out the rest of the boys needed to step up and they really did," said Hawkins. "The reserves pulled out a couple of great heats at the end which really shows the difference they can make. I am pleased with them and it's an important three points."
Nico Covatti scored a fabulous 17+1 on the night and the boss said it was his best performance in Witches colours.
"Nico was superb, one of the best performances he has put in for us ever. He was great and it was unfortunate he caught a little bit of dirt and wiped out one of his good mates in heat nine but he was brilliant and having him back in the side and riding that well is a massive bonus and makes us a strong team."
King withdrew from the meeting after two rides after suffering further with his arm injury picked up in early May and Hawkins says he will have more tests this week.
"Danny's arm is not great and he has pulled it again tonight. He has some more appointments this week so we will know more as the days go on I guess but he is not fit and another injury is not good."
The former skipper says the club are looking for a temporary replacement for the injured Michael Härtel and will know more as the days go on.
"We will know more on Michael in the coming days. He has an arm injury and we are getting more information by the minute on that. We need to look for a temporary replacement for him but who that will be I don't know yet and we will know more soon hopefully."
Hawkins was pleased to see Cameron Heeps score 10+1 and says he must start to produce consistently as the season goes on.
"Cam was a lot better and looked like his old self. He made some good starts and looked determined in the first bend. His ride in heat 13 was superb and it was nice to see and he needs to take that into Monday at Wolves and carry on for us for the rest of the season."
The scores
Ipswich 53: Nico Covatti 17+1, Rory Schlein 12+2, Cameron Heeps 10+1, Danyon Hume 6+2, Connor Mountain 4+1, Danny King 4 (Withdrawn) ©.
Edinburgh 37: Mason Campton (g) 13, Coty Garcia 6, Josh Pickering 5, Mark Riss 4, Ricky Wells 3+1 ©, Max Ruml 3+1, Joel Andersson 3.
Championship table
| | | |
| --- | --- | --- |
| Team | Meetings | Points |
| 1 Peterborough | 10 | 23 |
| 2 Lakeside | 6 | 16 |
| 3 Glasgow | 8 | 16 |
| 4 Berwick | 9 | 16 |
| 5 Ipswich | 5 | 11 |
| 6 Newcastle | 9 | 11 |
| 7 Sheffield | 7 | 10 |
| 8 Scunthorpe | 5 | 9 |
| 9 Edinburgh | 6 | 7 |
| 10 Redcar | 10 | 6 |
| 11 Workington | 5 | 5 |
West Property Management and Les Cotton Contractors Riders of the Night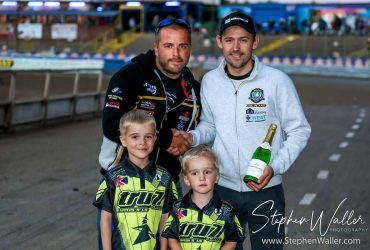 Danny King received the Les Cotton Contractors Rider of the Night whilst Rory Schlein picked up the West Property Management Rider of the Night.
Next meeting
The Witches are next in action at the Championship Fours at Redcar on Sunday 1st July.