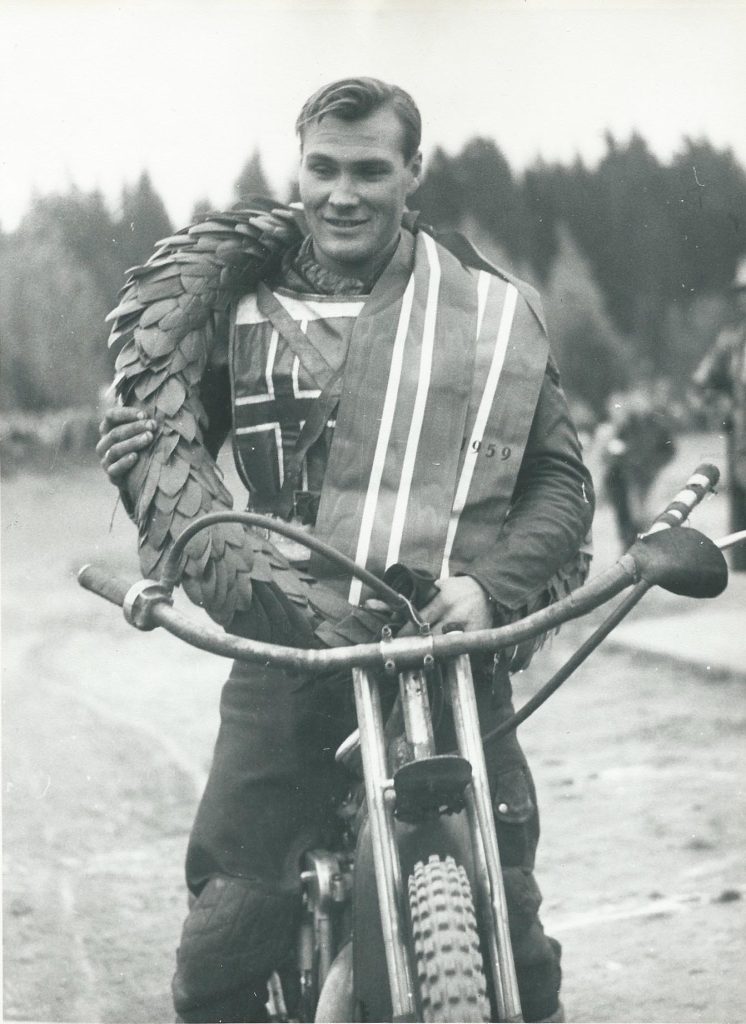 Words by Peter Thorpe
Former Witch Aage Hansen has died at the age of 88.
Aage Hansen was born on 13th April 1935 in Oslo, Norway. He won the Norwegian Championship in 1956,1957,1958,1959,1960,1961 and 1963, in 1962 he came second.
He reached his only World Final in 1957 and after qualifying he decided to venture over to England.
He joined the Ipswich Witches and in his first Foxhall meeting on 29th August he scored 11 points from five rides against Bradford. Next up was at Rayleigh on 31st August and he top scored with 14+1.
On the 5th September Ipswich were well beaten at home by Leicester and Aage scored seven, and his final league match was at Coventry where he top scored with 13 from six rides. He scored 45 points in four league matches giving an average of 8.17.
A classy rider, who suffered a dislocated knee at the wrong time, seriously affecting his World Final performance.
RIP Aage 13/04/ 1935 – 15/11/2023. The first Ipswich World Finalist.