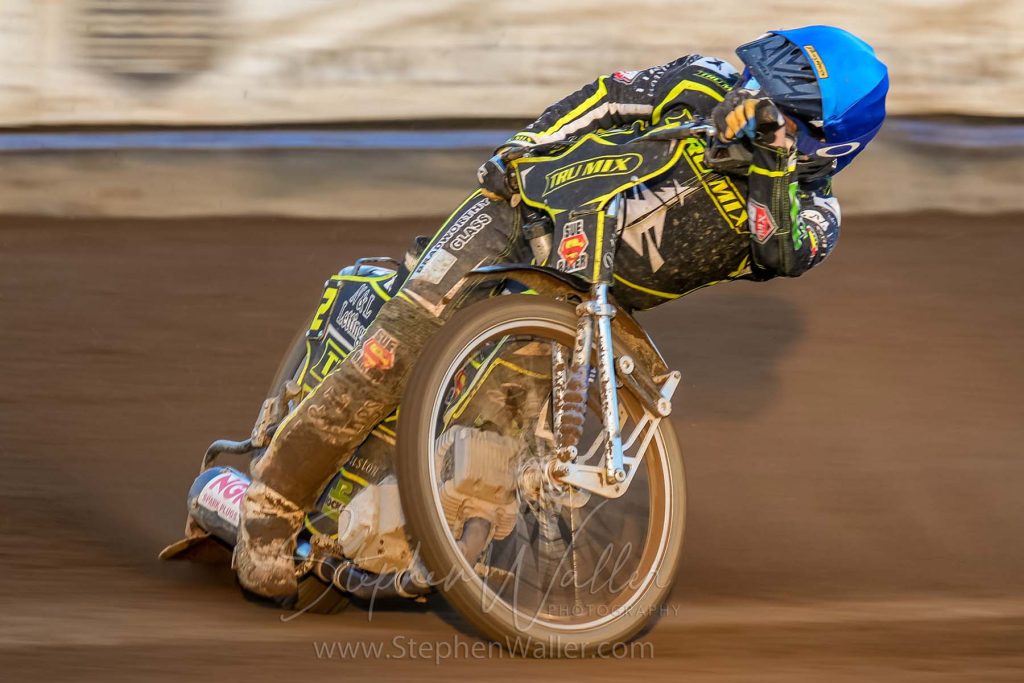 By Mike Bacon
Ipswich 'Tru Mix' Witches rider Ben Barker has highlighted the need to grab not just the win, but the bonus point against Thursday's Sports Insure Premiership opponents, Wolverhampton Wolves, at Foxhall Stadium, 7.30pm.
Barker, who has joined the club on a 28-day replacement for the ill Erik Riss, has settled back into a Witches team he knows well.
And he is aware of the importance of Wolves' visit.
"We have got to get the bonus point," he said. (The Witches lost at Wolves by eight points and would need to win by more than that to claim it).
"It's what the Premiership is all about, the new points system is all about getting bonus points, which will be crucial. We ran them close at their place, so there is no reason we can't get it at Ipswich."
Ben is back at Foxhall for a fourth spell and is a short-term replacement for Riss. A big Plymouth Argyle fan he was delighted that both his football team and Ipswich Town were promoted from League One this season.
"That was brilliant," he said. "I went to the Port Vale as Plymouth clinched the title. But it was nice for Ipswich to go up as well."
And back at Foxhall, he's happy to be riding for the Witches again.
"It's always nice to come back to Ipswich, there are a lot of friendly faces and it's nice to come back to somewhere I know well," he said.
"I'm not starting raw if that makes sense, I've done so many laps at Foxhall. I love coming to Ipswich, I really do. I have a great bond with the fans.
"Yes, it's a long trip from down here in Cornwall. I left at 10am last Thursday for the Leicester meeting and didn't get home until 4.45am the next morning. I had to be at work at 6.30! Luckily my mechanic does most of the driving."
Ben has had a steady start back in the team with a paid six-point haul against Leicester and he's excited about the Ipswich team he has joined.
"Look at the team, look at the riders I'm riding among," he said.
"It's a great thing, a great team. I've ridden against Emil (Sayfutdinov) several times in Poland. Team spirit is clearly high. I've ridden with Jason Doyle before and he's a great guy to have with you, they all are. It's nice to be part of it.
"Life is good at the moment for me and I'm enjoying my racing."
Ipswich Witches v Wolverhampton Wolves, Thursday, June 1, Sports Insure Premiership, Foxhall Stadium, 7.30pm.