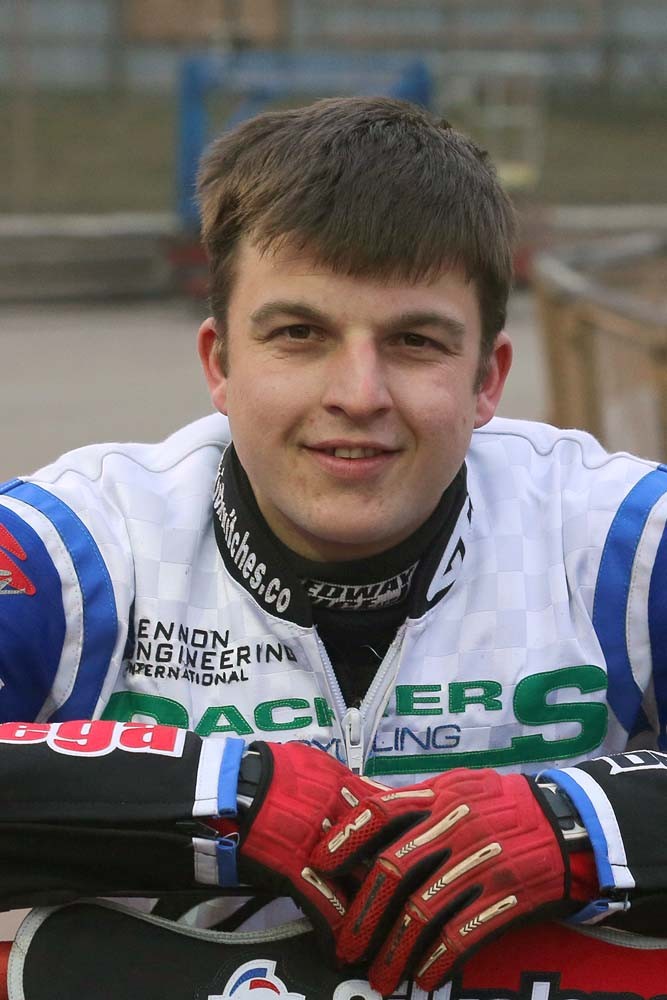 The 'Tru7.com' Witches have made a second team change bringing in Ben Barker to replace Lewis Kerr.
The Witches have endured a disappointing start to the campaign which has forced the management to make changes in an attempt to ignite the play-off bid.
Barker is the man to come into the side after being released by Glasgow earlier this week and comes in on a 7.70 average and will join Danny King and Nico Covatti to form an exciting trio at the top end of the team.
The 28-year-old was a Witch in 2013 and therefore is no stranger to the Foxhall track and will look to hit the ground running when he makes his debut next Thursday, ironically against Glasgow Tigers.
We thank Lewis for all of his efforts this season and wish him the best for the rest of the campaign.
Team Manager Ritchie Hawkins admitted it was tough to let Kerr go but believes the change will do the team good.
"I'm very very sad to see Lewis go," said Hawkins. "You know what you're going to get with Ben; 100% commitment every race. Having raced against him I would much prefer to have him on my side than against me. As well as his points I believe his enthusiasm will be a good addition to our side of the pits."
Barker 2016 Stats
Meetings: 11
Heats: 48
1st: 11
2nd: 18
3rd: 10
4th: 3
Total Points: 79
BP: 12
2016 CMA: 7.58
Barker Facts
Date of Birth: 10th March 1988, Truro
British career
2003 Trelawny Pitbulls
2003-2005 Oxford Cheetahs
2004 Coventry Cougars
2005 Exeter Falcons
2006 Somerset Rebels
2006 Stoke Spitfires
2007-2008 Stoke Potters
2008-2010 Coventry Bees
2011-2014 Birmingham Brummies
2011-2012, 2014 Plymouth Devils
2013 Ipswich Witches
2015 Berwick Bandits
2015 Peterborough Panthers
2016 Glasgow Tigers
World Cup Record: 3 meetings, 16 points