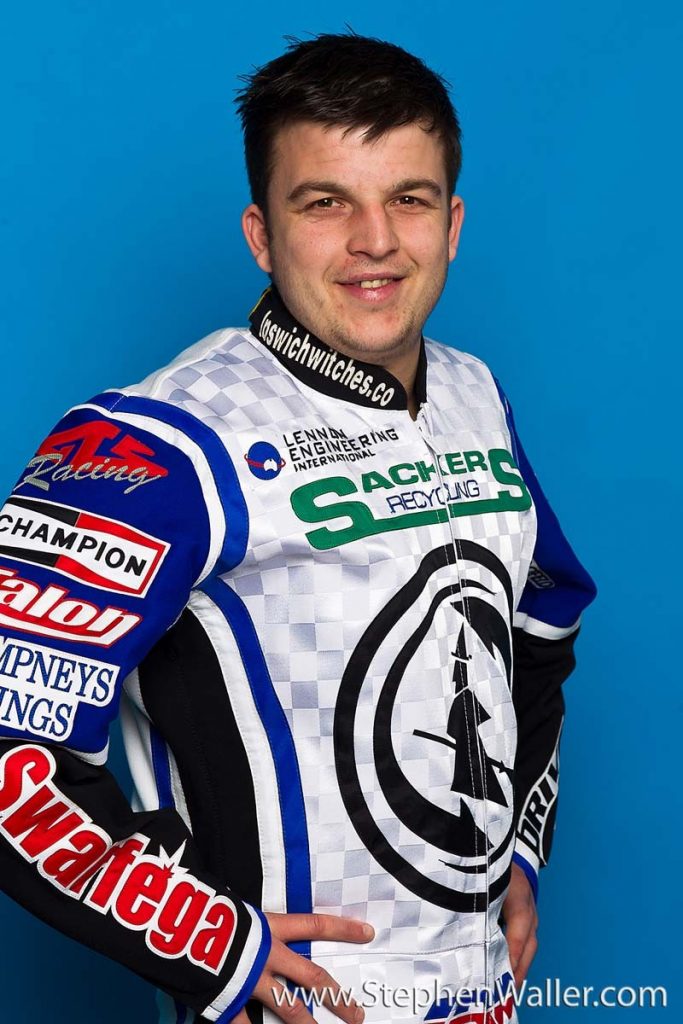 New Witches signing Ben Barker says he is delighted to be rejoining the side after his enjoyable spell with the club previously.
Barker was released by Glasgow Tigers earlier this week but was snapped up by the Witches in no time and he told the official website how the move came about.
"I was made aware that I was going to be dropped by Glasgow," said Barker. "It's one of those things where you look at teams and you feel  you can help the team and that a team can strengthen and you can do a job for that team. I was looking around and I loved my time when I was previously at Ipswich and I thought why not give it a bash and give Chris (Louis) a call. I rang him and he rang me back and said yeah we want to do something."
The 28-year-old says the Foxhall faithful played a key role in his decision to come back to Suffolk and believes the Witches can now push on this season.
"I loved my time here and the fans are great and that's a big part of speedway; how the fans are with me. The fans seemed to be great with me and I'm thrilled to be coming back.
"We are spearheaded quite well with Danny (King), Nico (Covatti) and Morten (Risager) and I can add a lot of strength to that and that is the aim; to come into it and do what I can and push us on that little bit further.
"I've rode with Danny and Nico at Birmingham and with Morten at Ipswich and I've known Danny for a lot of years now."
Barker will make his debut for the Witches against his old side the Glasgow Tigers and is keen to show them what they are missing although he was full of praise for the Scottish side.
"With it being Glasgow and having been dropped I want to show them what I can do. I lost a lot of enjoyment from riding through a knock to my confidence but I need to get that confidence back. Don't get me wrong I had a great time at Glasgow and I'd like to thank them and I will not bad mouth them as they were great with me and were fantastic in helping me. Obviously though I want to beat them and show them what I could have done."
Barker 2016 Stats
Meetings: 11
Heats: 48
1st: 11
2nd: 18
3rd: 10
4th: 3
Total Points: 79
BP: 12
2016 CMA: 7.58
Barker Facts
Date of Birth: 10th March 1988, Truro
British career
2003 Trelawny Pitbulls
2003-2005 Oxford Cheetahs
2004 Coventry Cougars
2005 Exeter Falcons
2006 Somerset Rebels
2006 Stoke Spitfires
2007-2008 Stoke Potters
2008-2010 Coventry Bees
2011-2014 Birmingham Brummies
2011-2012, 2014 Plymouth Devils
2013 Ipswich Witches
2015 Berwick Bandits
2015 Peterborough Panthers
2016 Glasgow Tigers
World Cup Record: 3 meetings, 16 points