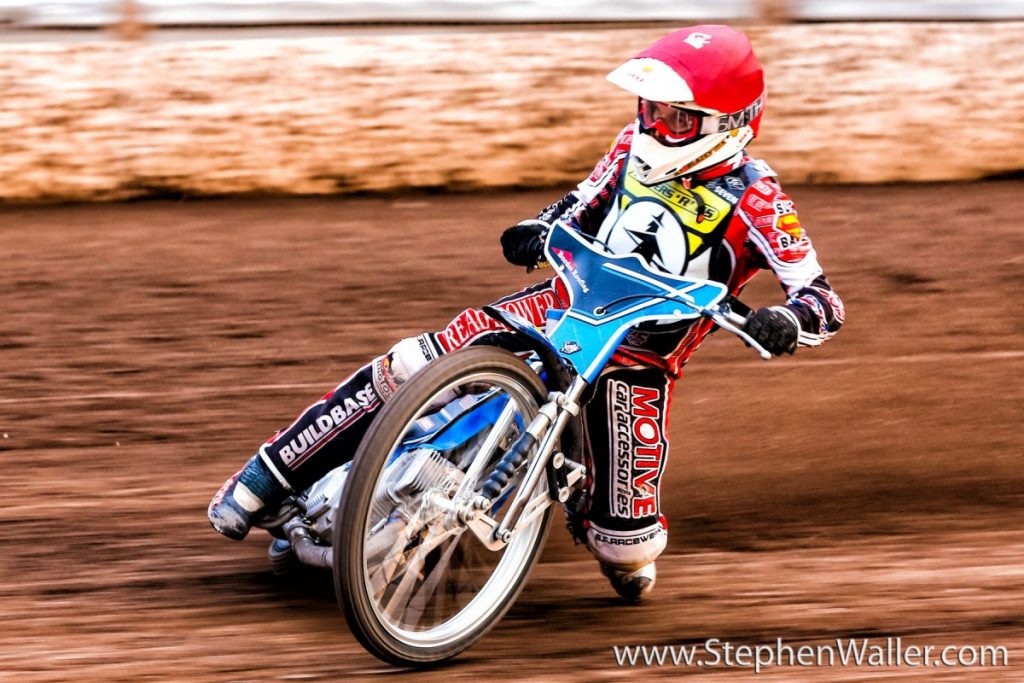 The 'Tru7.com' Witches continue their run of home fixtures on Thursday as they entertain the Berwick Bandits at Foxhall (7.30pm).
Last week's win over Rye House at home got the Witches off to a good start this month but there is no room for error with three more home meetings to come in July starting with the Bandits.
Following Ollie Greenwood's decision to leave the sport the Witches have 28 days to find a replacement and it was announced that during that period the number seven slot would be shared by club asset Danyon Hume and Connor Mountain. This week Mountain makes his Witches bow at Foxhall after Hume was in action last week against the Rockets. The Witches are at full strength for the meeting with skipper Danny King fresh from his Grand Prix appearance at Cardiff.
The Bandits are having a good season and sit second in the table and have surprised many. They are led by Witches asset Kevin Doolan at number one but they will be without Seb Alden at number two due to injury and will operate Rider Replacement. The two sides have met once this season with the Witches putting in their worst display of the campaign losing 60-33 last month on Berwick shale.
Team Manager Ritchie Hawkins is hoping the Witches can put in a dominant performance on Thursday.
"We need to carry on from last week and hopefully have more of a dominant display even though it looked that way last week at one point," said Hawkins. "We're getting ahead in meetings and then letting the opposition back in so we need to stop that."
The Witches have some demons to put to bed against the Bandits after they were thumped at Shielfield Park last month.
"It was the worst performance I've ever been involved in at Ipswich and we need to do a lot better than that and I'm sure we will."
Connor Mountain gets his chance at number seven this week and Hawkins is happy to give young local lads their chance to shine.
"It's another young lad getting the opportunity and it's nice in a sense that Chris (Louis) and I can give them a chance. He's another local lad and hopefully he can do well and get some good scores."
Despite Berwick's lofty position in the table the boss is very much focused on recording  a big home win in front of the Foxhall faithful.
"I'm looking for us to go out and get a dominant home win, Berwick are a brilliant club in great form but I'd very much like to go out there and have a big win on Thursday."
Meeting Sponsor: Tippers 'R' Us
Ipswich 'Tru7.com' Witches:
1. Danny King (c) 8.82
2. James Sarjeant 4.79
3. Nico Covatti 7.83
4. Morten Risager 6.83
5. Ben Barker 7.16
6. Joe Jacobs 4.07
7. Connor Mountain (g) 3.00

Team Manager: Ritchie Hawkins
Berwick 'Olympus Marquees' Bandits:
1. Kevin Doolan (c) 7.56
2. R/R for Seb Alden 7.18
3. Theo Pijper 6.93
4. Matthew Wethers 5.88
5. Thomas Jorgensen 6.58
6. Daniel Gappmaier 5.00
7. Liam Carr 4.30

Team Manager: Scott Courtney
Premier League table
| | | |
| --- | --- | --- |
| Team |   Pl     | Pts   |
| Glasgow | 13 | 25 |
| Berwick | 14 | 24 |
| Sheffield | 11 | 24 |
| Peterborough | 11 | 23 |
| Somerset | 7 | 22 |
| Rye House | 10 | 18 |
| Newcastle | 8 | 15 |
| Workington | 9 | 14 |
| Edinburgh | 10 | 14 |
| Plymouth | 13 | 13 |
| Witches | 12 | 12 |
| Scunthorpe | 11 | 12 |
| Redcar | 11 | 9 |
Last five home results v Bandits:
20.08.15 W60-30
21.05.15 W46-44
31.07.14 W60-34
01.08.13 W56-37
26.07.12 W51-39
Bandits' last five:
PL Bandits 40-32 Plymouth
PL Edinburgh 50-40 Bandits
PL Bandits 59-31 Workington
PL Bandits 60-33 Witches
PL Glasgow 53-38 Bandits