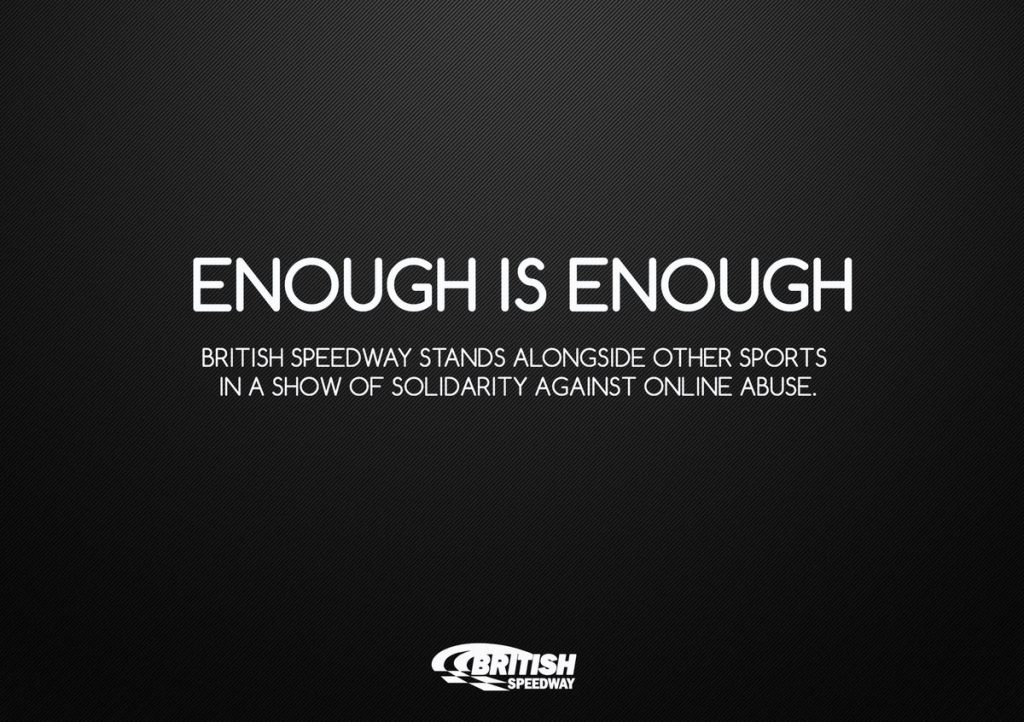 British Speedway, including the Ipswich 'Tru Plant' Witches, will support this weekend's social media boycott in a stand against online abuse and discrimination.
The sport's national accounts will stand alongside football, rugby league, rugby union, cricket and tennis in not posting from 15.00 BST on Friday April 30 until 23.59 BST on Monday May 3.
British Speedway's Board of Directors will be supporting the initiative, which is urging social media companies to take further action in preventing online abuse.
"We stand alongside fellow sports, businesses and individuals in the fight against abuse and racism on social media platforms," said British Speedway Promoters Ltd Chairman Rob Godfrey.
"The way social media has evolved over the last decade in particular has not only given sport a much wider audience and a service for fans to gain information quicker, but it has also given a platform for discrimination and abuse which has no place in society.
"As a Board, we are united in our beliefs that social media companies need to do so much more to prevent online hate, which indeed exists within our sport and needs to be stamped out."