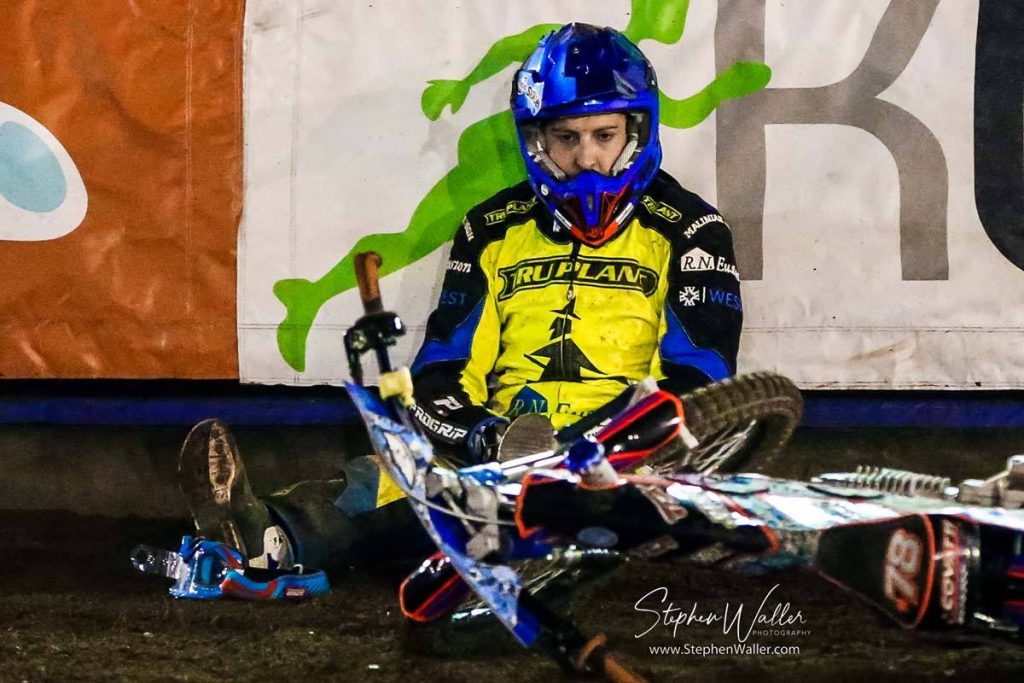 'Tru Plant'  Witches number five Nico Covatti has suffered three broken ribs and a drain from his lung after his heat 13 fall in Saturday's defeat to Lakeside.
The Argentine who rides on an Italian licence fell heavily on the first turn and was sent sprawling into the air fence. Covatti was assessed at the stadium and flew back to Italy on Sunday for further checks with his doctor where the news was confirmed. The 29-year-old hopes to be back within three weeks and says he is already preparing for his return.
The Witches open their Championship league campaign on Thursday without Covatti against the Newcastle Diamonds. Lewis Kerr will guest in his place.