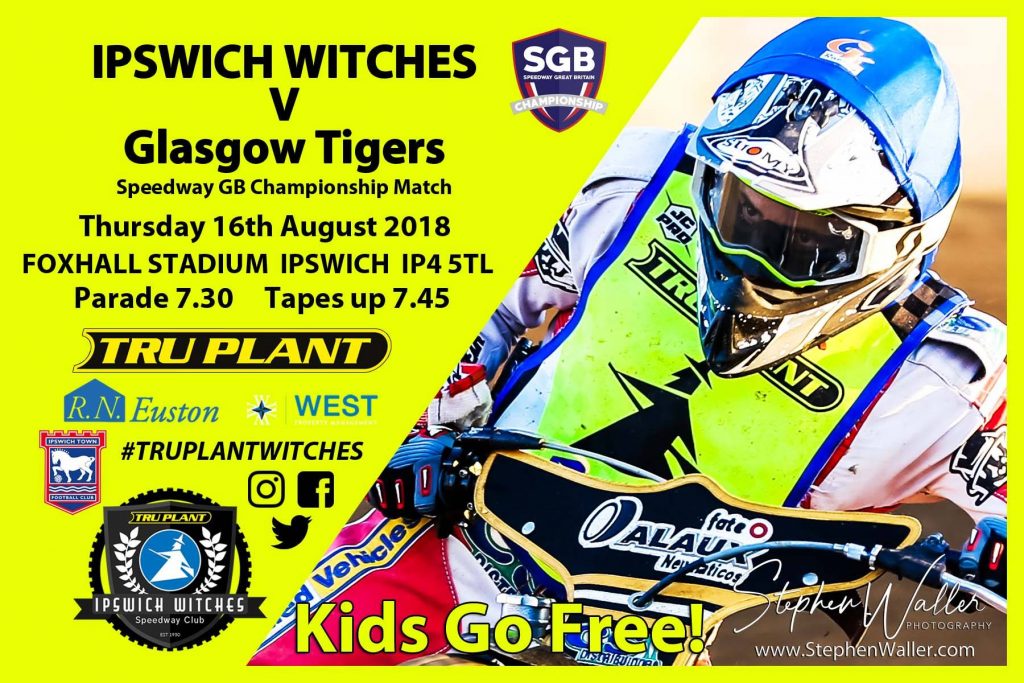 By Henry Chard
We have teamed up again with Ipswich Town Football Club to launch a new competition that we are calling 'Take Pride in Ipswich'. Over the course of our continuing partnership we will be holding several joint competitions on social media as we look to encourage the Ipswich public to back their professional sports teams with the hashtag #IpsWitchTown.
This week, we are giving you the chance to win a pair of tickets for Thursday's crucial clash at Foxhall against the Glasgow Tigers and a pair of tickets for Saturday's Championship clash at Portman Road between Ipswich Town and Aston Villa.
Sound good? To enter, follow the instructions below.
To enter via Facebook, all you have to do is make sure you 'like' and 'share' this post
To enter via Twitter, all you have to do is 'retweet' this tweet
To enter via Instagram, all you have to do is 'like' this post and make sure you are 'following' us and Ipswich Town.
Entries will close at 12pm on Thursday 16th August. The winner will be chosen at random and contacted via their social media channel that afternoon.
The winner must be able to attend the meeting at Foxhall on 16th August and the game at Portman Road on 18th August.