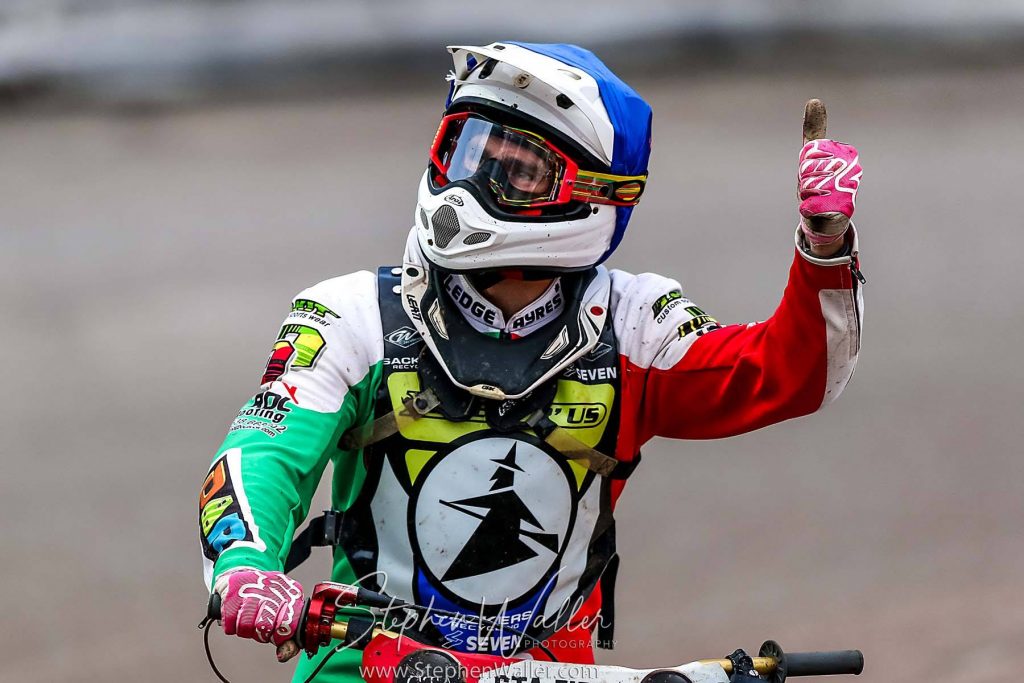 The Ipswich 'Tru Plant' Witches will take part in Danny's Day at Mildenhall Speedway on Sunday 7th June at 3pm.
The charity testimonial meeting for Speedway's 'Mr. Entertainer' Danny Ayres will raise funds for Danny's dependants following his sad passing this winter.
Following discussions with BSPA Chairman Rob Godfrey, Ipswich promoter Chris Louis and Kent promoter Len Silver it has been agreed that the meeting format will be a Four Team Tournament involving the Witches, Mildenhall, Kent and Scunthorpe.
The Mildenhall management would like to thank all three clubs for their support and backing of this event and the three clubs will now work closely to put together a meeting worthy of the memory of the man widely known throughout speedway circles as 'Mr. Entertainer.'
Ipswich promoter Louis says the club will be fully backing the event and will honour Ayres in 2020.
"This year for Ipswich Speedway is about honouring Danny, he is a Witch," said Louis. "Although he didn't officially turn a wheel as an official Witch, that is not the way we feel about it. He will be our eighth rider all season long and we will be honouring that on our kevlars.
"We will be playing a very active role in Danny's Day, not just by representing ourselves as a team on the day but we will be doing everything we can between now and then to raise money for it and we want to make it a hugely fun and ultimately successful day as that is what Danny would have wanted and it important for his family."
Mildenhall promoter Greg Palmer echoed those thoughts.
"We are proud as a club to be hosting this event in Danny's memory, he was a special person and was so proud to ride for Mildenhall, as we were to have him in our team," said Palmer.
"We will do everything in our power to make this a special occasion and put
together a day that everyone will remember. All profits from the meeting will go to his dependants and we will now start working on sponsorship opportunities for the day with the management teams from Ipswich, Scunthorpe and Kent.
"I would like to thank Rob Godfrey, Chris Louis and Len Silver for their wholehearted support, and we will let fans know in the next few weeks how they can be a part of Danny's Day."