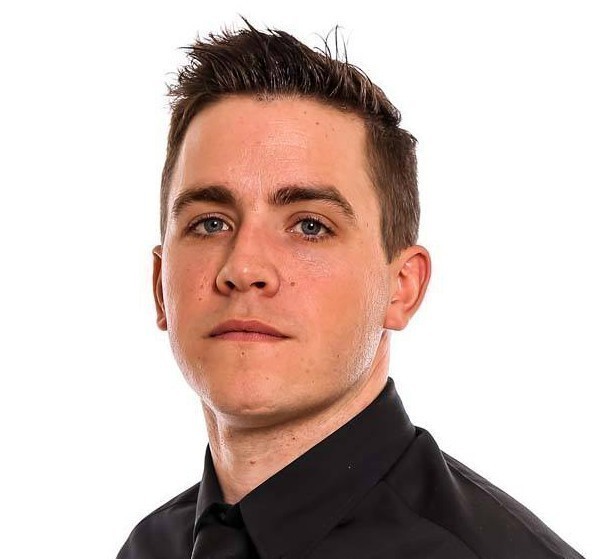 'Tru7.com' Witches Team Manager Ritchie Hawkins expressed his pleasure at the determination his side showed as they came from behind to beat Edinburgh Monarchs 50-39 at Foxhall.
The home side found themselves behind in the early stages and down to six riders after losing Nathan Greaves to injury and Hawkins says he was proud of the turnaround.
"The first half of the meeting wasn't good and losing Nathan made the job really difficult but I was really proud of how the boys turned it around," said Hawkins.
"We could have quite easily wilted, got hammered in the end and could have rolled over. Everyone stepped up and it shows the determination of the team. It's a quality I have been looking for in the team and I was really proud to see it, they've made me proud tonight."
The boss reserved special praise for Connor Mountain and Rory Schlein who both played key roles in the turnaround.
"Everyone has contributed but you have got to say Connor's ride in heat eight turned the meeting around for us. The boy has been under pressure and to step up in that race, so inexperienced, to ride like that set the standard for the other boys. It was a brilliant ride and I am proud of him, from there the tide turned and we were away, it was a massive contribution.
"Rory got a second bite of the cherry in heat 13 with Danny (King) crashing but he showed his class to go from third to first. That is what he is about and he has been brilliant for the team this year. He is an asset to have and he steps up when he needs to."
Hawkins admitted he would have taken any kind of win halfway through the meeting and to send Edinburgh home pointless was an added bonus in the end.
"It was really important at the start of the meeting to not let them get a point but after seven or eight heats I would have taken a one point win! To then go on and win by eleven was really pleasing, I would taken that at the start of the meeting let alone after the first seven heats, it was a great effort by the lads."
The former skipper gave an update on the fitness of Greaves after his heavy fall which forced him to withdraw from the meeting.
"Nathan has got soft tissue damage in his back, we will have to assess him and he will be sore in the morning. It was a big crash but I think he should be ok for next week."
Words: Henry Chard
Ipswich 'Tru7.com' Witches 50
Danny King (c) 12
Cameron Heeps 6+1
Justin Sedgmen 8
Kyle Newman 7+2
Rory Schlein 11
Connor Mountain 4+3
Nathan Greaves 2 (Withdrawn)
Edinburgh 'Parsons Peebles' Monarchs 39
Sam Masters (c) 11
Mark Riss 2+1
Erik Riss 9
Josh Pickering 4
Ricky Wells 7+1
Max Clegg 5+2
Mitchell Davey 1 
Championship Table
| | | |
| --- | --- | --- |
| Team | Pl | Pts |
| Edinburgh | 15 | 32 |
| Glasgow | 12 | 30 |
| Witches | 14 | 29 |
| Sheffield | 10 | 21 |
| Workington | 10 | 21 |
| Redcar | 13 | 21 |
| Newcastle | 11 | 19 |
| Peterborough | 10 | 12 |
| Scunthorpe | 15 | 11 |
| Berwick | 14 | 7 |
DJ Evans Ltd Rider of the Night: Connor Mountain
Next Meeting: C1 15th June vs Berwick (home)