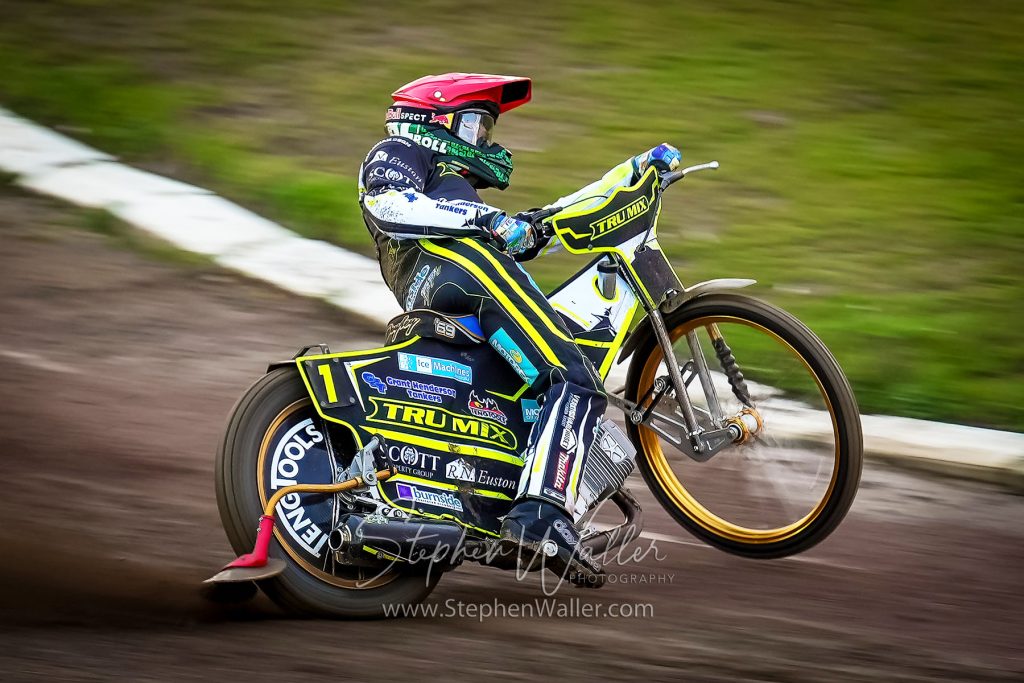 By Mike Bacon
Ipswich 'Tru Mix' Witches No.1 Jason Doyle has revealed how much he enjoys having Emil Sayfutdinov alongside him in the Witches pits.
The pair have formed a terrific partnership for the Suffolk side, who entertain Leicester Lions at Foxhall on Thursday night (7.30pm), with Doyle praising the former World No.3.
"I've ridden in teams a few times with Emil, with Leszno, in Poland for one," the former world champion said.
"It's always great to have someone with Emil's capabilities, professionalism and how good he is on track. It always shows you there are things to learn from the top boys and it's nice to have him in the team and to see him flying round some of the tracks for the first time back in England for so many years, is amazing."
Doyle and Sayfutdinov have been in terrific form all season, although they couldn't stop the Witches heading to an eight-point defeat at Wolves on Monday – despite the pair rattling in two 5-1 maximums during the meeting.
However, the pair will lead a Witches team on Thursday who have already ridden the Lions twice so far this season and beaten them home and away in the Knockout Cup. But Doyle knows it will be a tricky test.
"We need to always have good meetings at home," he said. "We lost to Belle Vue early on, but we have moved on since that and are looking good at Foxhall.
"Leicester will be tough. They have a team of riders who all ride Foxhall well.
"It's been a good start to the year for us. There's a long way to go and we need to stay injury free and keep pushing for those play-offs. Last year we started so well and tailed off, so we need to concentrate on this for the season and bring some silverware home for the club."
Doyle admitted team spirit at Foxhall is high, and he reserved special praise for fellow Aussie, Keynan Rew.
"The mix of boys we have in the team is good," he said.
"There are no big-headed people. Young Joe Thompson is new to this league and we're trying to get him into, I guess the rhythm. It's a lot harder for these boys, but so long as they can keep going and pick up their points, it's up to myself, Emil and Danny (King) to pick up the big points and win meetings.
"The first few meetings for Kenny (Keynan) showed him British speedway is not easy, as some people seem to think.
"So, it's nice to get him flying. He's going to be a great asset for the club and he's great to have in the team, he's an easy kid to get along with and he is going to do well for Ipswich."
Aside from the domestic racing, Doyle has made a good start to the Grand Prix series, reaching two finals, albeit suffering two falls in both finals. Not that it's concerning him.
"I can definitely say it's a great start to the GP campaign," he said.
"No podiums, but to get the points to be up there on the leader board is a great feeling. There's a lot more to come from myself so hopefully we can make more finals and see where it takes us."
Ipswich Witches v Leicester Lions, Sports Insure Premiership, Thursday night, Foxhall Stadium, 7.30pm.