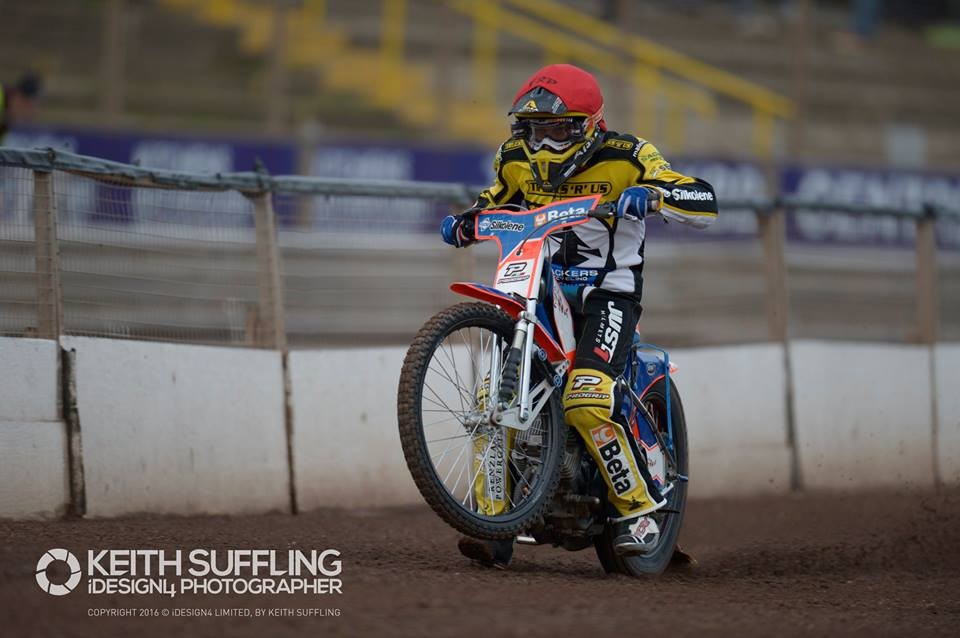 The 'Tru.7.com' Witches fell at the group stage of Friday's Premier League Pairs at Somerset, with the home team coming out on top on the evening.
The Witches pair of Nico Covatti and Morten Risager accumulated 15 points, with 13 coming from the Italian but it wasn't enough to progress through to the semi-finals as Sheffield and Edinburgh went through to the semi-finals from Group B.
Things started well for the Witches as Covatti flew from the gate in heat four to take the win  with Risager picking up third after Rye House's Cameron Heeps fell on bend four of the first lap. The Aussie did manage to remount but the Witches picked up a 6-3 over the Rockets.
Covatti looked set for another win in heat eight but Sheffield's Kyle Howarth rode well to pass the Witches man on the third bend of the third lap with his partner Simon Stead in third for a 6-3 to the Tigers.
The evening followed a similar pattern for the Witches in the remaining heats.  Heat 12 was action packed as Covatti held the lead over Edinburgh's Ryan Fisher but the American passed Covatti going into lap two. Sam Masters was on Covatti's tail and managed to pass him going into the third bend on the last lap but Covatti cut back and got second on the line. However, it was a 6-3 to the Monarchs leaving the Witches on the brink.
Plymouth's Brady Kurtz won heat 16 with Covatti again in second but it was another 6-3 to the opposition with Jack Holder in third, meaning the Witches were out of the running to progress.
The Rebels pair of Rohan Tungate and Josh Grajczonek went on to beat Sheffield in the first semi-final whilst Edinburgh got the better of rivals Glasgow in the other semi.
Somerset were too strong for the Monarchs in the final and eased to victory on home shale in front of a big crowd.
Winners: Somerset Rebels
Group A Standings
Somerset 26
Josh Grajczonek 14
Rohan Tungate 12
Glasgow 18
Richard Lawson 9
Aaron Summers 9
Workington 17
Claus Vissing 9
Ricky Wells 8
Peterborough 15
Ulrich Ostergaard 10
Nikolaj B Jakobsen 5
Newcastle 14
Lewis Rose 4
Matej Kus 10
Group B Standings
Edinburgh 23
Sam Masters 9
Ryan Fisher 14
Sheffield 21
Simon Stead 11
Kyle Howarth 10
Plymouth 20
Jack Holder 8
Todd Kurtz 12
Ipswich 15
Nico Covatti 13
Morton Risager 2
Rye House 11
Cameron Heeps 0
Stuart Robson 11
Next Meeting: PL 14th July v Berwick (home)