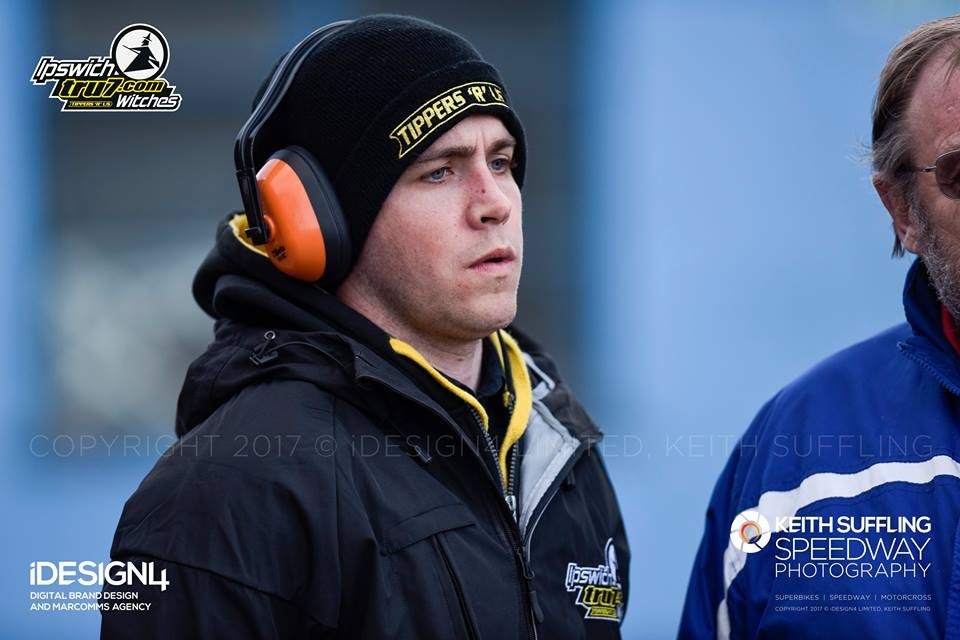 It's been disappointing not to have seen the 1-7 that we signed and it has been a tough start to the season. There have been great signs of a lot of potential and the home form has been brilliant but obviously, it has been disappointing away from home so far.
Injuries happen in the sport and it is part of the game. Losing Kyle (Newman) before the season started was a blow and it is something you have to deal with every year. You know when you build your team at the start that it can happen but going forward we have Kyle coming back and hopefully we have got all of our troubles out of the way.
It was horrible not going to two meetings last week due to illness and it is not nice to miss meetings especially when things are stacked against us. You want to be there helping everybody and trying to make life easier for everyone else. Unfortunately, Cam (Heeps) decided to pass the bug onto me!
I think one of the positives so far this season has been the team spirit even though we've had riders missing. Sarj (James Sarjeant) came in and he is very much part of Ipswich from last year and fitted in and everyone has got on brilliantly. The team spirit amongst everyone will be a massive plus as the year goes on for us.
With an injury, first off you need to know how long the recovery time is. Between Chris (Louis) and I we probably have a good idea whilst you wait for the medical report or expert opinion but between us we can gauge it quite well. In general, running R/R is not too bad as a short-term fix but as a long-term option it is better if you can have a regular rider in the team. Then it is the same as at the start of the year when you are building the team, you look at who is available and who you think will be the best fit for the team.
What I always said to myself as a rider was not to feel sorry for yourself and the first thought is how can I comeback. Your focus is straight away on getting back racing as quick as possible and how you can shorten the time you've been told you'll be out injured. Generally, you try and half what the doctors say.
Kyle has still been very much a part of the side and in some ways, it is not a bad time to get injured at the start of the year because you race all year for the glory at the end and that's the bit you race to get to. He is a few weeks behind but there is still a massive chunk of the season ahead. Nico (Covatti) will miss a larger portion of the year and it is tough on him.
The crowds so far have been a massive plus for the club and they have carried on from the end of last season coming to support us. I think the town is excited about the side we can potentially put out. We have only raced four of the nine Championship teams so far and we will have closer meetings at home. We all expect the track to improve as the season goes on.
I think it's a bonus that crowds seem to be up at a lot of places and we need to build on that as a sport. We can't rest on that and we know massive improvements need doing to the sport and it is far from perfect but it does show there is potential for people who want to come and watch speedway. Speedway needs to become a lot more professional from the top but it shows the sport is not dead in the water.
I will be with Danny (King) at Newcastle on Sunday for the British semi-final and it is good to be at Newcastle anyway as we have four Witches there with Sarj so there is a massive interest. Rory (Schlein) is a British citizen so I think he has right to do it if he wants to. If he wants to do the British Championship then it would be nice if he was available to do the World Cup but I'm not sure he is too keen to do that or he is eligible for it. It's not a rare thing though, it happens in all sports, you look at our cricket team, the women's tennis team, the Irish football team for example. He lives in Britain, has a British passport, a British wife and kids and pays his tax and has been a great servant to British speedway and it is what is.
See you all soon,
Ritchie