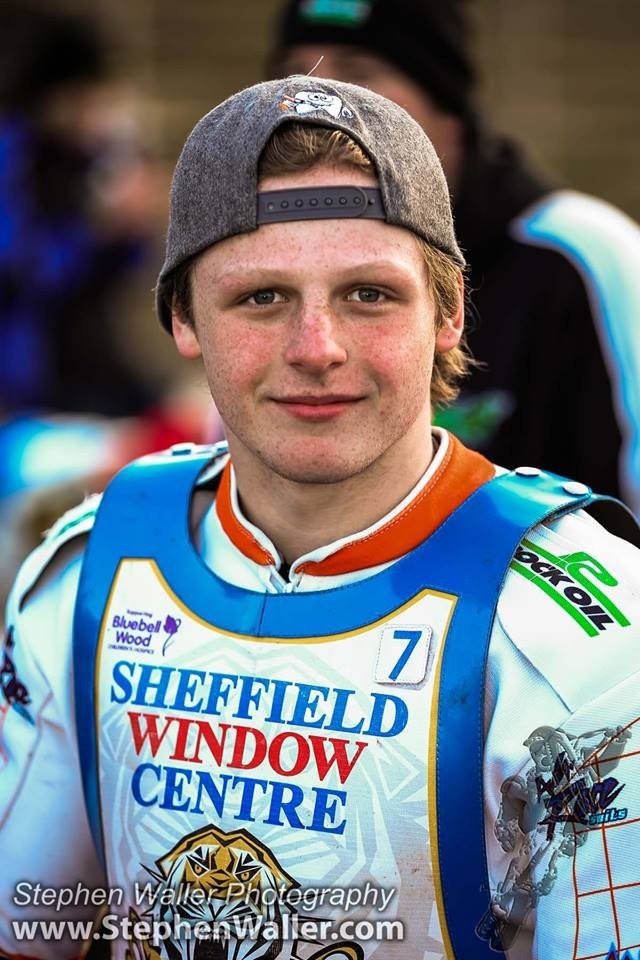 New 'Tru7.com' Witches rider Nathan Greaves says he cannot wait to make his debut and wants to be part of a successful side at Ipswich.
The 19-year-old replaces the injured Danyon Hume at reserve and says the move to Ipswich was the best decision for his career.
"I want to ride against better riders and riding at Ipswich will allow me to do that," said Greaves. "It is a shame I have had to pull out of my Isle of Wight duties but I have got to think about what is best for me and I definitely think this is the best thing for me and I'm looking forward to it."
Greaves says he is looking forward to racing the Foxhall track on a regular basis and is grateful for the opportunity at the club.
"When I went there with Sheffield last year I quite enjoyed it. It is not too different to Wolves where I ride every Monday anyway. I can't wait to get started and I am looking forward to Thursday.
"I want to ride as much as I can and that is the only way I am going to get better. The opportunity didn't come for me for whatever reason this year in the Championship. I was lucky enough to get an opportunity at Wolves which is going well and I'm thankful for the opportunity that Ipswich have given me now."
The Sheffield-born rider says he wants to be part of a winning team in Suffolk and is hoping for a big season.
"I know Rory (Schlein) from riding at Wolves and I have been around long enough now to know all the boys there. Ipswich are always a side near the top of the league and are always successful and that is what I want to be a part of and I can't wait.
"I started off slower than I would have liked to this season but it took me a few meetings to get into it. It's going really well now and if I can pick up some points away from home it will be a really good season."
Greaves makes his debut on Thursday against Scunthorpe at Foxhall and says he is hoping to make a good impression.
"It does not matter who you are up against, if you don't perform you will get beat in this league. You have to treat everyone the same. I really can't wait for Thursday and I want to make a good impression and get the win that will take us joint top of the league."
Words: Henry Chard
Greaves Factfile
Date of Birth: 24 February 1998, Sheffield
British career
2013 Dudley
2014 Swindon, Cradley
2015 Cradley
2016 Sheffield, King's Lynn II
2017 Wolverhampton, Ipswich, Isle of Wight
Honours:
British 250cc Champion: 2011, 2012
British 500cc Champion: 2012, 2013
2017 Wolves form
Meetings: 7
Rides: 27
1st: 1
2nd: 1
3rd: 9
4th: 16
Points: 14
BP: 4