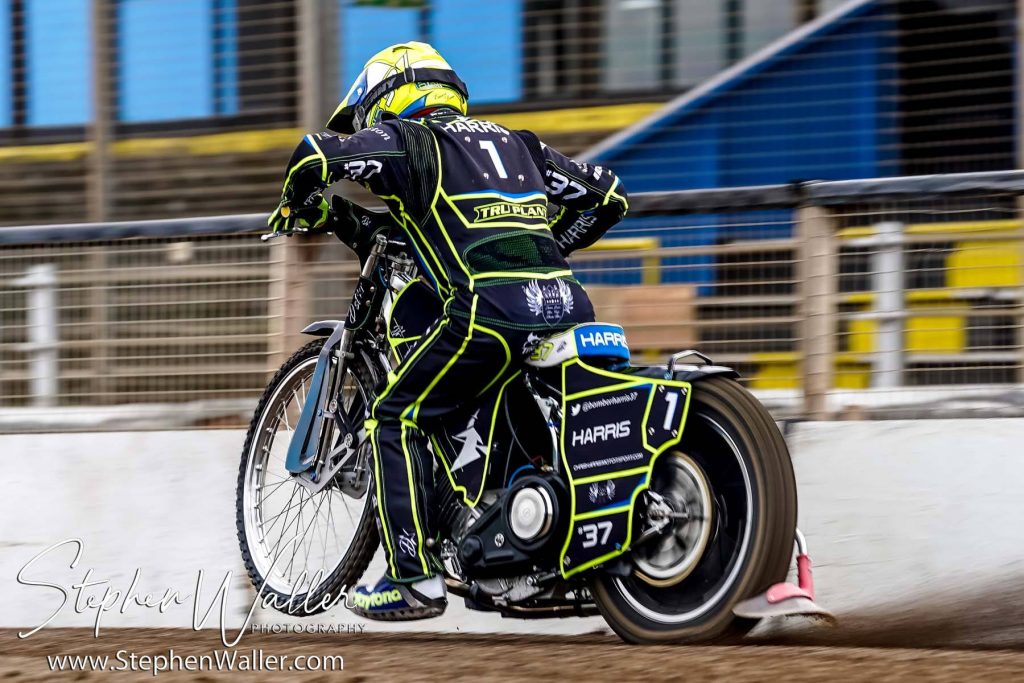 By Henry Chard
'Tru Plant' Witches number one Chris Harris believes that team spirit is the crucial ingredient to successful teams as he looks ahead to the new season following his winter move to Suffolk.
Harris was set to ride for Peterborough in 2019 but was released due to unforeseen circumstances. However, the Cornishman says he is happy to be at a club where he enjoys racing.
"It wasn't ideal, but it is what it is. It is all done and dusted now and forgotten," said Harris. "It doesn't upset the mindset. I have been around long enough, and you just get on with it. I am at a track I enjoy, and I have had some good results at Ipswich, so it's not like I am somewhere where I don't enjoy riding, which has made it easier."
The 36-year-old was a Premiership title winner with Poole in 2018 and says the first target for the Witches on their return to the top flight is the play-offs.
"It's good that we are back in the top league, the first goal is to get to the play-offs. There is no point in coming and saying we want to win it, as everyone says that. If we can just get into the play-offs then anything can happen, you start again and reset. The first target is top four."
The 2007 British Grand Prix champion has not been a regular visitor to Foxhall in recent years with the club racing in the Championship but says he has always enjoyed visiting the track.
"It's a track I have always enjoyed, even with the different shapes on the last couple of visits. I have not had really bad ones there, we all have good and bad ones everywhere obviously but it's somewhere I always enjoy going to."
Harris starts the season as the team's number one but expects the riding order to change frequently throughout the season. However, the new signing welcomes competition within the team for the number one spot, especially from captain Danny King.
"I have been around long enough not to feel pressure. It's a job at the end of the day and a number is a number, you are there to beat whoever is in front of you. Danny wants to be number one and I want to keep it so as a team we will all be pushing each other to keep our numbers! It will be a season where we all change numbers quite a lot I think."
A three-time title winner with Coventry, Harris believes that team spirit is vital to the team's chances of silverware in 2019.
"Team spirit goes a long way and I think that is what we have here, we have gelled quickly, we are having a laugh and taking the mickey out of each other. That goes a long way and team spirit puts a few points on the board, we are a team here to help each other. If you are individuals when you are riding in a team event, it is hard."
The three-times British champion is keen to add a fourth title to his collection but says that staying fit and healthy is important for him.
"As a rider you always want to win your national title, I have won it three times and I would like to make it four. There are some good riders in it but as long as we finish the season as healthy as possible with no broken bones then it will be ok. I want to win as many races as I can and enjoy it."