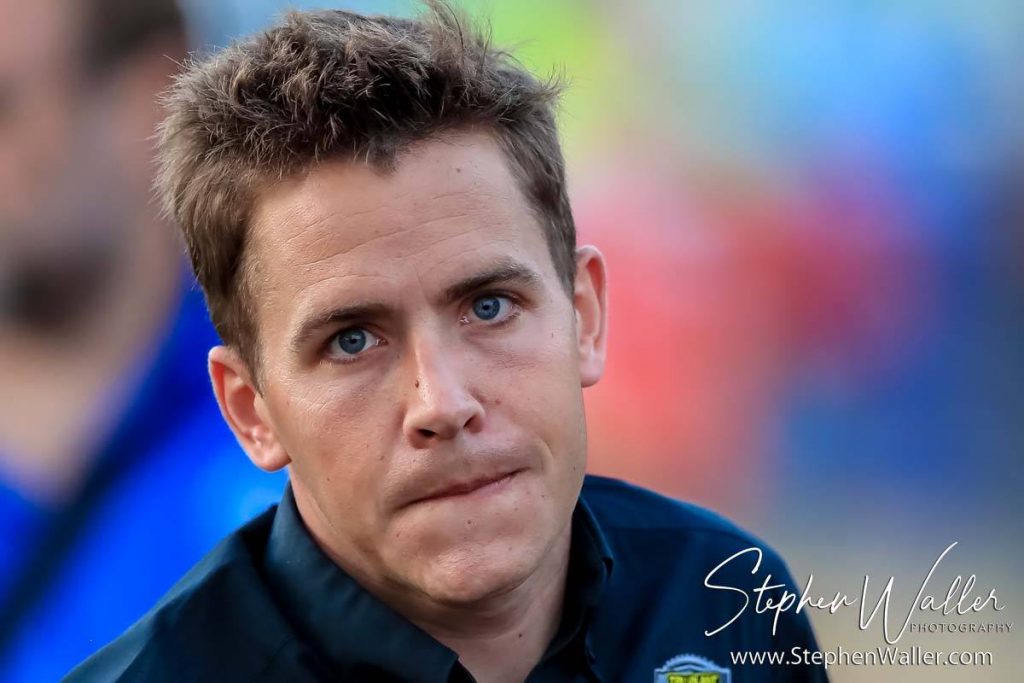 By Henry Chard
'Tru Plant' Witches Team Manager Ritchie Hawkins admits he is feeling low after his side lost 43-47 at home to Workington in the Championship on Thursday night.
It was a tight encounter throughout until the Witches lost both Danyon Hume and Jonas Jeppesen to injury, leaving them with just four riders and Hawkins says it was an impossible task in the end.
"It is a massive low point really and there is not a lot you can do when you are down to four riders and it makes it difficult for everyone," said Hawkins. "We were against a very strong team and it was going to be tough with a full team, so to end up going down to four made it an impossible task."
Hawkins gave an update on both Hume and Jeppesen after their crash in heat eight forced them both to withdraw from the meeting. Hume had led the heat but fell late on in the race with Jeppesen unable to avoid his teammate as the pair collided.
"Jonas will go back to Denmark on Friday and see his doctor at home about his thumb. Danyon looks like he has dislocated his shoulder but we will know more tomorrow.
"I thought Jonas looked good until the crash and he was the innocent party. You can see how exciting he is and I feel sorry for him because he is keen to do well in British speedway and to get a knock is not ideal. He was doing well until them but it was a night to forget really."
"It is very tough for Danyon and he is learning the tough way and there is only one way to go. He will come back stronger or it will beat him. He looked really good in heat eight before his crash and he had a paid win in the heat before that too and then made the mistake and crashed but that is part of learning. It is unfortunate for him."
2018 has proven to be another season of injuries so far and after an injury-hit 2017 the boss says all he can do is pick himself up and keep going.
"It is hard for us and you feel low after tonight. It is hard to keep going but you have to pick yourself up and keep going and we will go again tomorrow with some guests in and see if we can win. That is all you can do, there is no point in crying about it, you have to carry on."
The scores
Ipswich 43: Scott Nicholls 12+1, Rory Schlein 12+1, Nico Covatti 9+1, Connor Mountain 4+1, Jonas Jeppesen 4 (Withdrawn), Danyon Hume 2+1 (Withdrawn).
Workington 47: Rasmus Jensen 15+2, Mason Campton 12, Nicolai Klindt 8, Dan Bewley 6+1, Rene Bach 3+3, Kyle Bickley 3.
Championship table
| | | |
| --- | --- | --- |
| Team | Meetings | Points |
| 1 Peterborough | 11 | 26 |
| 2 Lakeside | 10 | 22 |
| 3 Glasgow | 10 | 19 |
| 4 Workington | 9 | 17 |
| 5 Berwick | 11 | 16 |
| 6 Newcastle | 10 | 14 |
| 7 Sheffield | 9 | 13 |
| 8 Scunthorpe | 9 | 12 |
| 9 Ipswich | 7 | 11 |
| 10 Edinburgh | 8 | 11 |
| 11 Redcar | 12 | 9 |
Ipswich Sports Club and RN Euston Riders of the Night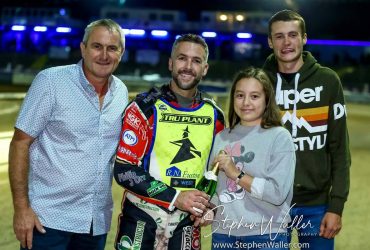 Schlein won the Ipswich Sports Club Rider of the Night award after scoring 12+1 and guest Nicholls picked up the RN Euston Rider of the Night after scoring the same as the Australian.
Next meeting
The Witches are next in action at Edinburgh on Friday 13th July in the Championship.