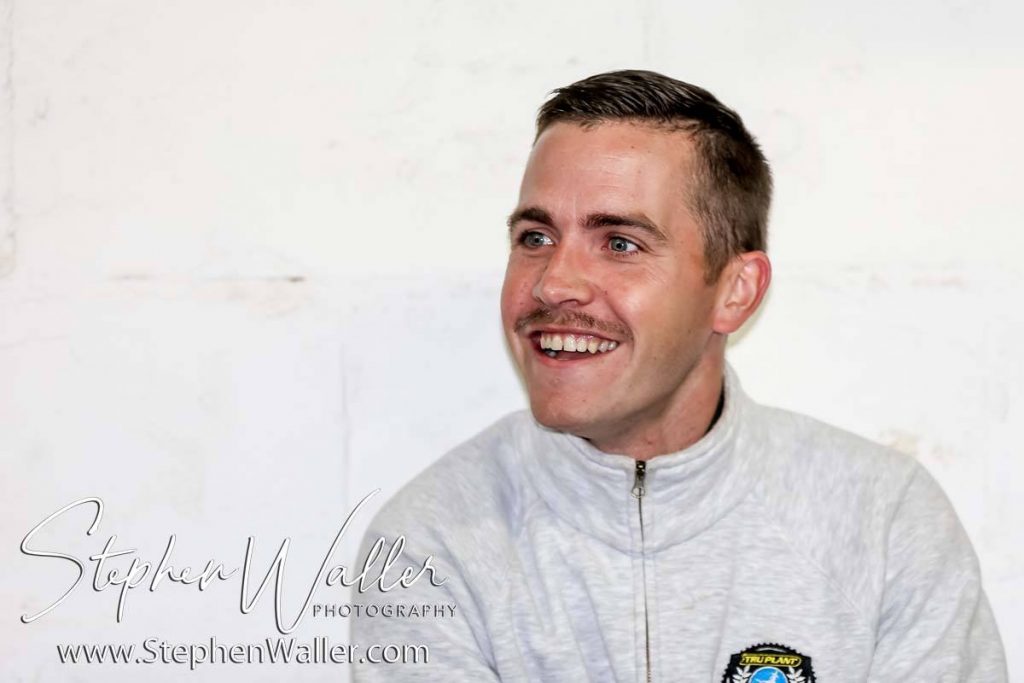 By Henry Chard
'Tru Plant' Witches Team Manager Ritchie Hawkins says his side did what was needed in a 51-38 win over Scunthorpe at Foxhall on Thursday in the Championship.
The Witches were comfortable throughout and sealed the three points in heat 13 to put them back into the play-off positions with three meetings to go. Hawkins says there is room for improvement from his side but the result was all that mattered.
"Scunthorpe gave us a tough test but when you are missing your number one it is always tough," said Hawkins. "We performed a lot better than last week but there is a lot of room for improvement. It was far from perfect but it was a tough meeting and we got the job done, we have three points on the board which is the important thing."
It was a long evening for everyone with the tapes being broken five times and there was a delay as paramedics saw to Stefan Nielsen after a nasty crash and the boss admitted it can be hard to keep focused with so many delays.
"It is hard to keep your concentration and focus for that long. There was a lot of hold-ups tonight which isn't good for anyone. We did a professional job in the end and we were solid throughout."
Coty Garcia starred again with 18 points from reserve and Hawkins says having a strong reserve helps the team hugely.
"Coty has got the hang of Ipswich now and he was superb tonight, as he was last week. The last three meetings we have had one reserve who has scored a lot of points and when you have a strong reserve scoring it does make life easier for everyone else."
The former skipper says that Cameron Heeps is starting to find his top form but knows everyone needs to produce their best at Glasgow on Tuesday.
"Cam has started to go better now in the last few weeks and Tuesday is the big one and we need everyone firing then. Ty (Proctor) came in and did a good job including a superb win in heat 13 and I was pleased to see him end on a win."
Hawkins knows his side must win at Glasgow on Tuesday to keep their play-off hopes alive with other teams having meetings in hand on the Witches.
"If we don't win on Tuesday we know our play-off hopes are over. We are third in the league now but the others all have meetings in hand and people will overtake us. We know we need to win on Tuesday."
The scores
Ipswich 51: Coty Garcia 18, Cameron Heeps © 10+1, Ty Proctor (g) 8+3, Nico Covatti 7+1, Mark Riss 5+2, Drew Kemp 3+1.
Scunthorpe 38: Steve Worrall © 18, Jason Garrity 10+1, Mason Campton (g) 5+1, Gino Manzares 3, Stefan Nielsen 2, Danny Phillips 0.
Championship table
| | | |
| --- | --- | --- |
| Team | Meetings | Points |
| 1 Peterborough | 17 | 38 |
| 2 Lakeside | 15 | 32 |
| 3 Ipswich | 17 | 30 |
| 4 Berwick | 17 | 30 |
| 5 Edinburgh | 15 | 28 |
| 6 Workington | 13 | 27 |
| 7 Glasgow | 15 | 27 |
| 8 Newcastle | 15 | 24 |
| 9 Scunthorpe | 18 | 21 |
| 10 Redcar | 18 | 20 |
| 11 Sheffield | 18 | 15 |
Simply Climate Control Rider of the Night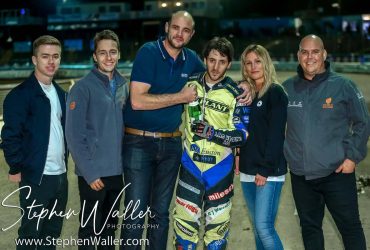 Coty Garcia was the obvious choice for the meeting sponsors as he racked up 18 points from seven rides.
Next meeting
The Witches travel to Glasgow on Tuesday 4th September in a Championship fixture.