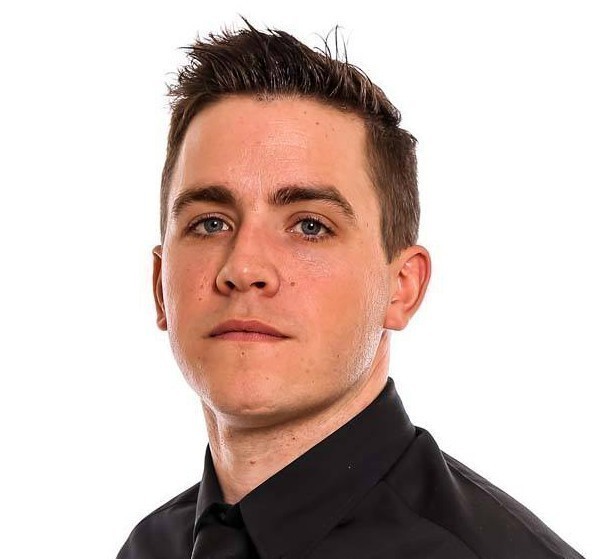 'Tru7.com' Witches Team Manager Ritchie Hawkins hailed his side's performance as a five-man side fought back to lose by just four points at Peterborough in the Knockout Cup final first leg on Sunday.
Rory Schlein withdrew following a crash in his first ride, leaving the Witches with just five riders for the remainder of the meeting. The Panthers built up a big lead but the away side fought back late on as the home side claimed a 47-43 win.
Hawkins says the performance summed up the season but adds that there is still a job to do on Thursday in the second leg at Foxhall.
"It sums up our season and in a way it helped us as we have been in this position so many times," said Hawkins. "When we lost Rory it was the same positon as we were in at Sheffield when we needed to do the same and keep it to a reasonable target and do the business at home.
"To get it down from 14 points to four is an amazing effort but there is still a job to do on Thursday. It is certainly not won, we are four points down and we cannot relax."
The boss says there were no concerns that heads would drop after the tough start to the meeting and confirmed that Schlein had gone to hospital for an x-ray.
"All we can do is keep fighting and I know their heads won't go down. I have been telling them if they keep fighting they will get their rewards and that is what they have done.
"Rory is having an x-ray on his ankle and we are awaiting news on that."
The former skipper paid tribute to all members of his side as they all chipped in with important rides throughout the evening.
"Danny (King), Cam (Heeps) and Kyle (Newman) rode like three heat leaders and stepped up and the reserves had at least one amazing ride each. Those two 5-1's were so important where the reserves stepped up, all five riders were brilliant."
Hawkins praised the travelling support that made the trip and hopes the side can complete the job at home and lift a trophy that their efforts deserve.
"Everyone would have been worried when we lost Rory and there was a lot of Ipswich fans there today, you could hear them more than the Peterborough fans.
"We need to make sure we do the job and we cannot relax. We need to get that trophy that the boys' effort and commitment has deserved this year."
The second leg of the Knockout Cup final takes place at Foxhall Stadum on October 26.
Words: Henry Chard
Peterborough 'T Balfe Construction' Panthers 47
Scott Nicholls (g) 12+1
Paul Starke 9
Ulrich Ostergaard (c) 7+1
Chris Harris 9+2
Simon Lambert 7
Scott Campos (g) 3+1 
Ipswich 'Tru7.com' Witches 43
Danny King (c) 13
Cameron Heeps 12
Kyle Newman 8+4
Rory Schlein 0 (Withdrawn)
Nathan Greaves 3+1
Connor Mountain 7+1
Next Meeting: KOC Final 26th Oct vs Peterborough (home)