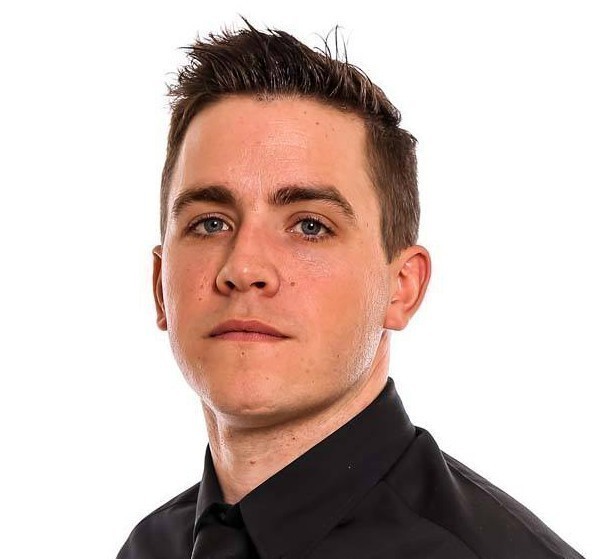 'Tru7.com' Witches Team Manager Ritchie Hawkins was happy with his side's 52-41 win over Glasgow as Ipswich went back to the top of the Championship at Foxhall.
The home side lost Kyle Newman to injury after heat one and Hawkins was delighted with how his team rallied together after a tough week at the club and had special praise for Connor Mountain.
"It was backs against the wall to start with and then losing Kyle made it even tougher," said Hawkins. "I am really pleased with the score and performance and how the boys went. It has been a bad week and it will dent everyone a little bit but our heat leaders led from the front tonight and were so well backed up by the reserves.
"Connor has impressed us so much with his attitude and he impresses us every week with his dedication and he sets an example to all British youngsters and I am so happy to have him here."
Nathan Greaves was a busy man on the night and the boss says that he believes the young reserve has turned a corner after some machinery issues.
"Nathan had some machinery trouble and it was getting him down a bit but I think he has turned a corner now and has worked hard and spent a lot of money to get it right. I think we saw him race hard tonight and he has had a busy night and that will be good for him."
Danny King recorded a 14+1 paid maximum and an ill Rory Schlein clocked up 11 points and Hawkins says the pair showed their class to lead the team to victory.
"Danny was superb and he was trapping tonight. I think he tried a different set up, even when you are a number one and a British champion, you have to keep working to improve and he showed that tonight. He has kept working hard and he got his rewards.
"Rory showed his class again tonight, he was sick before the meeting and during it, he is drained and feeling ill but was brilliant again, the pair of them showed their class."
The former skipper added that Cameron Heeps continues to impress him on a weekly basis with a last heat machinery issue denying him another paid three points.
"Cam had a bike problem in heat 15 when it looked like they were going to get a 5-1. He was looking so quick and it was gutting for him because he was showing he can beat two top heat leaders. I have been telling him all year how quick he is around here and he looked it again tonight."
Hawkins says the early signs for Kyle Newman are not overly positive and it was revealed later that evening that Newman has suffered muscle damage to his left foot after the heat one fall.
"Kyle has had an x-ray on his ankle tonight and the early diagnosis isn't very positive but fingers crossed it is not as bad as we fear. He is such a key man and it would be a real loss to lose him again."
Words: Henry Chard
Ipswich 'Tru7.com' Witches 52
Danny King (c) 14+1 (Paid Maximum)
Kyle Newman 0 (Withdrawn)
Cameron Heeps 10
Justin Sedgmen 5+1
Rory Schlein 11
Nathan Greaves 8+1
Connor Mountain 4+2 
Glasgow 'Allied Vehicles' Tigers 41
Richard Lawson 4
Nike Lunna 6+1
Richie Worrall 16
Dan Bewley 5+1
Aaron Summers (c) 8+1
Tom Bacon (g) 2
Jack Smith 0
Championship Table
| | | |
| --- | --- | --- |
| Team | Pl | Pts |
| Witches | 26 | 53 |
| Glasgow | 22 | 52 |
| Edinburgh | 23 | 51 |
| Sheffield | 22 | 50 |
| Redcar | 25 | 45 |
| Peterborough | 22 | 36 |
| Workington | 16 | 28 |
| Newcastle | 22 | 28 |
| Scunthorpe | 24 | 20 |
| Berwick | 28 | 11 |
DJ Evans Ltd Rider of the Night: Danny King
Next Meeting: 6th August Championship Fours @ Peterborough