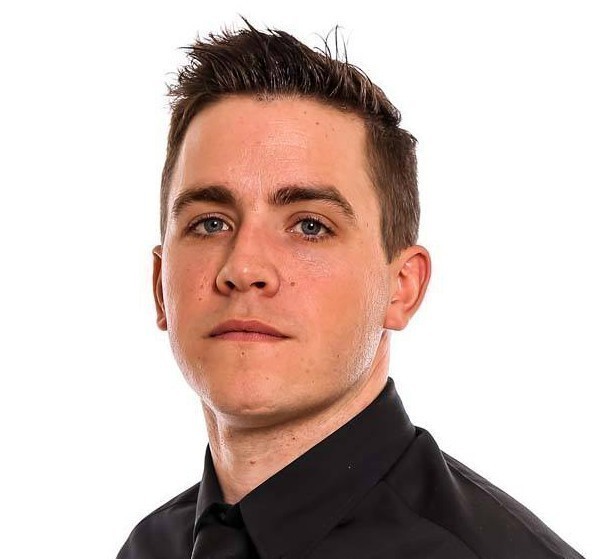 'Tru7.com' Witches Team Manager Ritchie Hawkins was proud of his side's mental strength after they beat Edinburgh 50-40 in the first leg of the Play-Off semi-final on Thursday at Foxhall.
A rain shower looked like throwing the home side off track before they re-grouped to finish strongly to take a 10 point lead to Edinburgh on Friday. Hawkins says it was not an ideal result but believes his side are capable of progressing on Friday.
"It's ok, it's not amazing but it could have been a lot worse," said Hawkins. "When the rain came it affected us for a few heats and they got the 5-1 in heat seven and then Nathan (Greaves) crashed when we were on a 5-1.
"We pulled it back at the end of the meeting and built up a few more points though. We had a little bit of bad luck tonight but maybe got a decision go our way as well. As I say, it is ok, not ideal but we have got to go there tomorrow looking for the win and we are quite capable of doing that."
The boss says he had a team meeting after the rain delay and thinks that previous Witches sides he has ridden in would have lost the meeting.
"That one race was gate and go because the rain got really heavy and that was unfortunate and our heads did drop a little bit. We had a big chat and I gave them a talking to and after that we pulled it back around and we battled so hard.
"A weaker team or a worse team and teams I have ridden for in the past would have lost tonight but this team stuck in there, ground it out and pulled a few points back at the end. I am proud of the determination and mental strength tonight and they showed it in heaps tonight."
Unsurprisingly, Hawkins was full of praise for guest Mason Campton who scored 10+1 with his determination impressing everyone.
"Mason was a brilliant guest here last time he was with us. His attitude and having got to know him better; those aspects are worth more than just the points really. He showed great determination to ride for Ipswich and when it was raining he was the most committed Ipswich rider. He was brilliant and has come in and done an amazing job and I am sure he will again tomorrow. He has loved being part of our team and it has been a breath of fresh air to him coming from a struggling Workington team.
"Then when you have Danny (King) and Rory (Schlein), it fills you with confidence when you know you have them out in heat 13."
Words: Henry Chard
Ipswich 'Tru7.com' Witches 50
Danny King (c) 11+1
Mason Campton (g) 10+1
Kyle Newman 9+1
Rory Schlein 11+2
Nathan Greaves 7
Connor Mountain 2+1 
Edinburgh 'Parsons Peebles' Monarchs 40
Ricky Wells 5
Josh Pickering 5+2
Sam Masters (c) 14
Erik Riss 8
Max Clegg 4+2
Mitchell Davey 4+2 
Championship Play-Off Fixtures:
Semi-Finals:
Edinburgh (40) vs Ipswich (50)
Glasgow (31) vs Sheffield (59)
Doug Wade Insurance Rider of the Night: Nathan Greaves
Next Meeting: Championship Play-Off 22nd Sep vs Edinburgh (away)