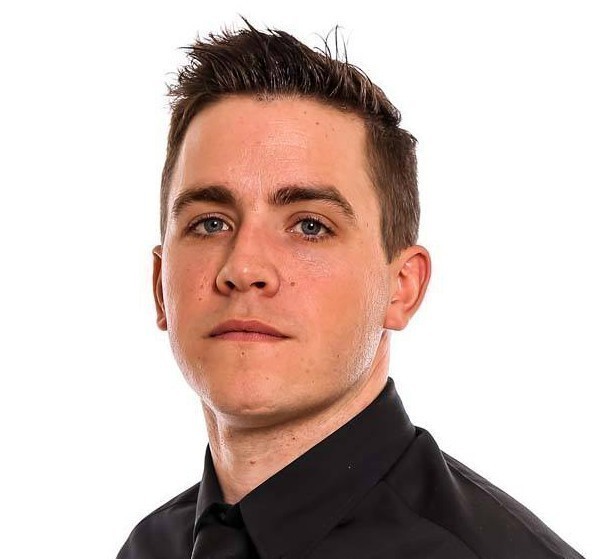 'Tru7.com' Witches Team Manager made no excuses after his side were beaten 55-38 at Redcar on Thursday night in the Championship.
It was a patched-up side that made the journey north and the Witches struggled using rider replacement and guests but the boss says he cannot fault the effort given.
"We were beaten by the better side tonight and we need to put that right on Saturday night and I am sure we will," said Hawkins. "We didn't score that many points from r/r and the guests and that obviously affected our overall score. We cannot criticise anyone for their efforts it was just one of those nights."
Rory Schlein won a tactical ride to give the Witches some hope but Hawkins says his team gave themselves work to do from the tapes all night.
"There is always potential to turn things around after a tactical ride and we were in the races. There was a lot of close racing they were just better than us from the first fifty yards and that made life difficult for us. I can't criticise anybody or be upset we were just beaten by the better side on the night."
Guest Kevin Doolan struggled on the night and failed to score but Hawkins says it was just one of those nights for the Australian.
"Kevin had machinery problems in his first ride and struggled all night with his bikes. You know what you are getting with Kevin, he is a top bloke and he will give you everything but he has had a really bad night. He will be upset about it himself but Kev is experienced enough to go well in his next meeting. If we got him again he would probably go and get double figures, he just had one of those nights whilst guesting for us. R/r didn't work that well either but I don't think it will be a long running theme."
The former skipper says that the defeat will not knock their confidence as they look to go into the play-offs with momentum.
"We want to go into the play-offs in good form and we have just had five wins in a row so one bad night is not going to knock our confidence. We have had a good season and if you look at the result; Kyle (Newman) is riding himself into form and Rory has done well. Connor (Mountain) was a lot better than last time we were at Redcar, so really the actual Witches riders did well. "
Words: Henry Chard
Redcar 'SG Petch' Bears 55
Ben Barker (c) 16+1
Ellis Perks 8+3
Jonas B Andersen 9+1
Charles Wright 10+2
Tobias Busch 7+1
Mitchell Davey (g) 5+1
Ipswich 'Tru7.com' Witches 38
Danny King (c) 6+1
Kevin Doolan (g) 0
Kyle Newman 11+1
Rory Schlein 15
James Sarjeant (g) 3+1
Connor Mountain 3+1
Championship Table
| | | |
| --- | --- | --- |
| Team | Pl | Pts |
| Sheffield | 29 | 73 |
| Witches | 31 | 66 |
| Glasgow | 27 | 59 |
| Redcar | 30 | 55 |
| Edinburgh | 28 | 54 |
| Newcastle    | 28 | 40 |
| Peterborough | 27 | 37 |
| Workington | 24 | 34 |
| Scunthorpe | 32 | 31 |
| Berwick | 32 | 21 |
Next Meeting: C2 2nd September vs Redcar (home)