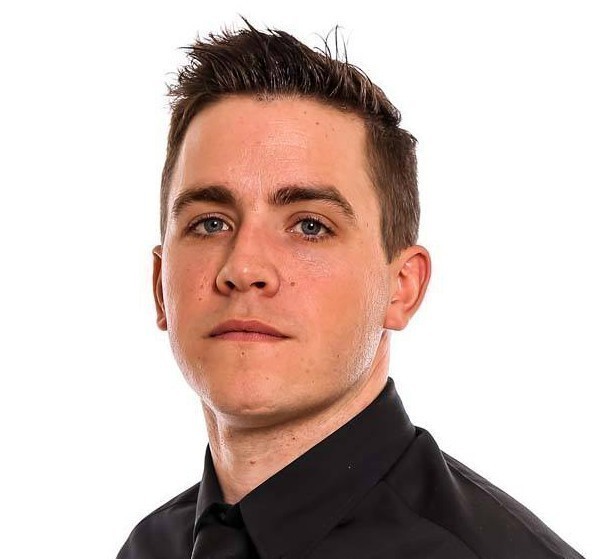 'Tru7.com' Witches Team Manager Ritchie Hawkins says his side still have tougher tests to come this season after a dominant 59-32 win over Scunthorpe Scorpions on Thursday at Foxhall.
The away side were depleted by injuries on the night but says his side did a professional job and still have improvement left in them.
"It was a shame really as I thought we were in for a really good meeting," said Hawkins. "Obviously Wilko (Carl Wilkinson) could not ride which made it tougher for them and then Dougie (Ryan Douglas) went out in heat three. It was always going to be tough for them after that but we just had to do a professional job.
"We've had a great start to the season at home and we have had a lot of big wins but we cannot rest on that. There are a lot tougher tests to come this season and I think we are probably only racing at about 70% still. I think we have a lot of improvement in us."
The boss was delighted with debutant Nathan Greaves and says that Justin Sedgmen withdrawing from his last ride was just precautionary.
"Nathan was brilliant, he improved every race and he deserved heat 15 and that was the best he rode all night. He was excellent.
"Justin had a big crash in Italy at the weekend and took another bang tonight and there was no point in going out in his last ride but before that he was excellent."
Hawkins says that Newman is getting better with every meeting and sends his best wishes to the injured Scunthorpe riders.
"Kyle you can see is a bit race rusty and he was involved in the race of the night which unfortunately he came last in but it was good for him to be back racing and he is getting better every race.
"I hope both Dougie and Stef (Stefan Nielsen) are back on track soon, it looks like a broken collarbone for Stef, which is nasty. Everyone at the club wishes them both a speedy recovery."
Words: Henry Chard
Ipswich 'Tru7.com' Witches 59
Danny King (c) 11+1 (Paid Maximum)
Cameron Heeps 10+2
Justin Sedgmen 9
Kyle Newman 7+2
Rory Schlein 11+1 (Paid Maximum)
Connor Mountain 3+2
Nathan Greaves 8
Scunthorpe 'Henderson Insurance' Scorpions 32
Michael Palm Toft 6
Lewis Kerr 12
Ryan Douglas 0 (Withdrawn)
Josh Auty 5+1
Stefan Nielsen 5 (Withdrawn)
Josh Bailey 4+2
Championship Table
| | | |
| --- | --- | --- |
| Team | Pl | Pts |
| Edinburgh | 8 | 20 |
| Witches | 10 | 20 |
| Glasgow | 7 | 17 |
| Redcar | 8 | 14 |
| Sheffield | 6 | 12 |
| Peterborough | 6 | 12 |
| Scunthorpe  | 11 | 10 |
| Workington | 5 | 8 |
| Newcastle | 4 | 6 |
| Berwick | 9 | 1 |
Renzland Powergates Rider of the Night: Rory Schlein
Next Meeting: C2 Wednesday 17th May vs Sheffield (home)