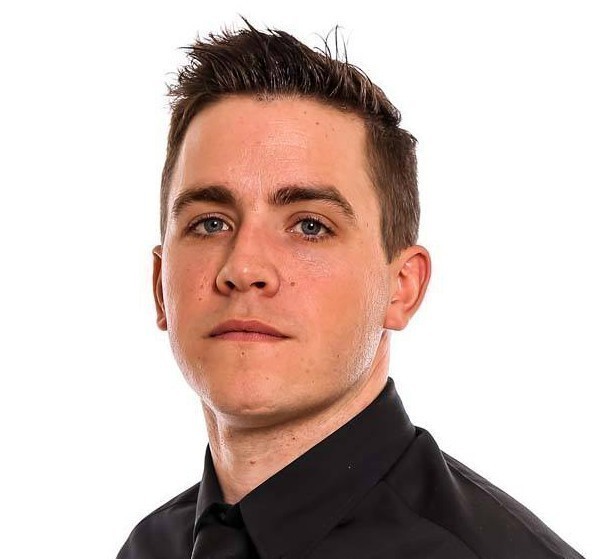 'Tru7.com' Witches Team Manager Ritchie Hawkins was happy with his side's performance despite losing 52-38 to Sheffield on Thursday night.
There was nothing to separate the top two sides in the league all night before a strong end to the meeting gave the hosts all three points. However, Hawkins took the positives from the evening and says he is satisfied with things heading into the play-offs.
"I was happy and overall it was a good performance," said Hawkins. "The major positive to come out of the two meetings this week was Nathan's (Greaves) performance last night and Connor's (Mountain) tonight. Kyle (Newman) was our quickest rider tonight but had machinery gremlins in his last two heats which affected us quite a lot.  It was a positive night and I know the last few heats were not very positive results wise but I am coming away very happy."
The boss says that mechanical issues caught up with his side on the night but believes his side are in the best form of the year as they eye a successful end to the season.
"Rory (Schlein) had a machinery problem in heat 13, Nathan had a bike issue too and Kyle had two so they caught up with us. Lewi Kerr had a few for them too and it was just one of those things really, we did very well but fell away at the end. I come away really happy and really positive going into the play-offs. I am the most confident I have been all season, we are in the best form at the right time and that was the plan. We have potentially eight meetings left to win a couple of trophies so we need to now step it up for those meetings."
Hawkins was pleased to have some track time at Sheffield ahead of the Knockout Cup clash later this year and says the team feel they can do better next time they visit.
"I think it was a massive bonus to have a meeting here so close to the play-offs and put in a decent performance. Half the team will come away believing they can do a lot better and that is positive too. With half the team not performing to their normal standard, to still do that well is very positive."
The fixture was the last of the regular league season and the former skipper says his side have done amazingly well to maintain their play-off place with the injuries they have suffered.
"We have set up well for the play-offs and that is what you base the season on and we have done amazingly well to be honest. To deal with our injury problems the way we have and to be in the position we are in is amazing. We probably still go into the play-offs as underdogs due to our injury problems though."
Words: Henry Chard
Sheffield 'Window Centre' Tigers 52
Josh Grajczonek 10+1
Lasse Bjerre 11
Lewis Kerr (g) 4+2
Kyle Howarth (c) 11+1
Jan Graversen 14+2
Georgie Wood 2+1
Ipswich 'Tru7.com' Witches 38
Danny King (c) 6+1
Mark Riss (g) 7+2
Kyle Newman 7
Rory Schlein 9
Nathan Greaves 2+1
Connor Mountain 7+1
Championship Table
| | | |
| --- | --- | --- |
| Team | Pl | Pts |
| Sheffield | 33 | 83 |
| Witches | 36 | 77 |
| Edinburgh | 33 | 64 |
| Glasgow | 31 | 63 |
| Redcar | 33 | 59 |
| Newcastle    | 32 | 47 |
| Peterborough | 31 | 44 |
| Workington | 28 | 38 |
| Scunthorpe | 34 | 31 |
| Berwick | 35 | 27 |
Next Meeting: Championship Play-Off 21st Sep vs TBC (home)