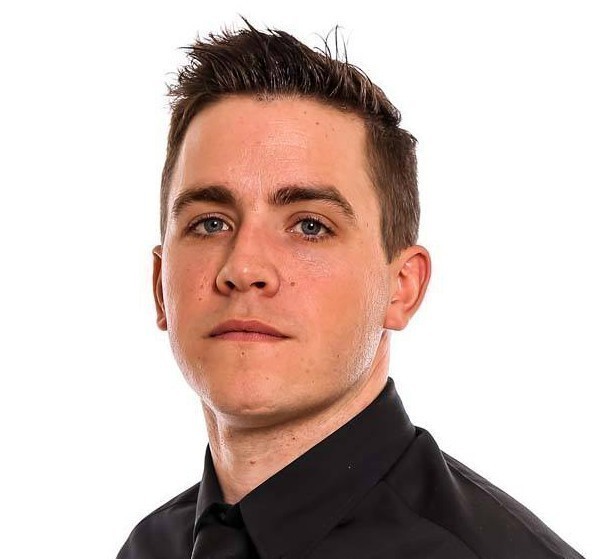 'Tru7.com' Witches Team Manager Ritchie Hawkins says his side showed their dominance from the off after a 60-32 win over Scunthorpe in the Championship on Thursday.
The home side once again put the opposition to the sword to keep their 100% record at Foxhall going and Hawkins says it was a convincing win.
"I'm happy to pick up the three points and it was a convincing performance," said Hawkins. "We got into them early and built up a nice lead and three maximums from the three riders in heat leader positions showed our dominance."
The boss now wants to take that home form on the road as the Witches face a crucial weekend away at Berwick and Newcastle.
"Our home form has been near on perfect so far this season so we need to tie up some points away from home to keep us in the play-off positions. We have got to get an away win or two before the end of the year and you look at Berwick as one of the places you have got to go to and there is an opportunity for us to go there and get some points, especially after winning there earlier on in the year. It is hard to pick up away wins as every side is capable of performing on their home track but we need to go there confident, with the form we are in, we stand a good chance."
Hawkins wants his side to continue collecting points and believes the team have progressed in recent weeks.
"We need to keep the score board ticking along. With the riders we have I have got so much belief in them and we are capable of getting a win anywhere if we perform to our potential on the day. We just need to carry on the progress we have shown in the previous weeks and it is a vital weekend and we need to make the most of it."
Words: Henry Chard
Ipswich 'Tru7.com' Witches 60
Danny King (c) 14+1 (Paid Max)
Kyle Newman 8
Cameron Heeps 13+2 (Paid Max)
Justin Sedgmen 8+1
Rory Schlein 11+1 (Paid Max)
Robert Branford (g) 2+1
Connor Mountain 4
Scunthorpe 'Henderson Insurance' Scorpions 32
Lewis Kerr 2+1
Tero Aarnio 10
Josh Auty 7+1
Ryan Douglas 4
Michael Palm Toft (c) 3
Carl Wilkinson 2+1
Josh Bailey 4+1
Championship Table
| | | |
| --- | --- | --- |
| Team | Pl | Pts |
| Edinburgh | 19 | 41 |
| Witches | 20 | 40 |
| Glasgow | 16 | 39 |
| Redcar | 19 | 35 |
| Sheffield | 15 | 30 |
| Peterborough | 17 | 28 |
| Newcastle | 15 | 22 |
| Workington | 11 | 21 |
| Scunthorpe | 21 | 17 |
| Berwick | 21 | 10 |
RN Euston Construction Rider of the Night: Danny King
Next Meeting: C2 8th July vs Berwick (away)