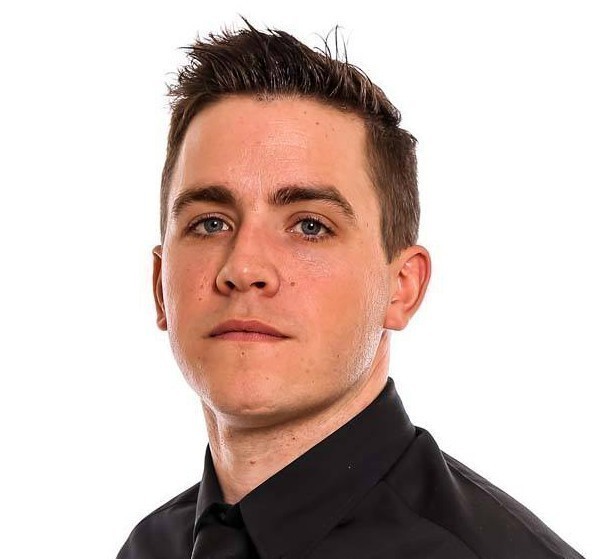 'Tru7.com' Witches Team Manager Ritchie Hawkins says that the early signs on Cameron Heeps are positive after he ended the night in hospital following the 52-41 win over Peterborough at Foxhall.
The Witches won the local derby in comfortable fashion but victory came at a cost with injuries to Heeps and Rory Schlein and Hawkins gave an update on the pair after the meeting.
"The score line seemed pretty comfortable throughout the meeting really and we didn't feel in any danger of letting it slip," said Hawkins. "It was a tough night in many ways though, using r/r already and then Rory and Cam picked up injuries as well. It was tough but it was a good three points.
"Rory carried on tonight and had a perfect maximum and put in a brilliant performance for the team. Maybe it is one of those injuries you can carry on riding with. Cameron we will know more about in the coming days but the early signs are quite positive as there is nothing broken so it is probably muscle or ligament damage and we do not know how long that will take yet."
The injuries are mounting up for the Witches at the moment with Justin Sedgmen and Kyle Newman already side-lined and the boss is hoping the team will be back fully fit in time for the play-offs.
"We are the walking wounded at the moment and hopefully in a few weeks' time we will be in a lot better shape when it comes down to the play-offs. We are in a very strong position and we need to be focused on getting our fitness levels up by then because at the moment we are struggling as we have a lot."
The win was the fifth in a row for the Suffolk side with a play-off place almost certain and Hawkins praised guest Mason Campton for his role in the derby win that sent the fans home with local bragging rights.
"We are in good form and that is five wins in a row now and the morale is high in the camp. Hopefully we will have got over these injuries by the play-offs and nothing proves to be too serious. You can maybe carry one rider but when you have two down that is tough.
"Mason was a brilliant guest, he fitted into the team superbly and he rode really well and scored a lot of points. His attitude was spot on and he was a welcome addition to the team and he did a great job and scored a lot more points than we could have asked for.
"Obviously you want to win your local derbies and it was another good crowd again tonight and there was some good racing. It was a good result and we are all happy. "
Words: Henry Chard
Ipswich 'Tru7.com' Witches 52
Danny King (c) 11
Cameron Heeps 6+2
Mason Campton (g) 12+1
Rory Schlein 12 (Maximum)
Nathan Greaves 7
Connor Mountain 4
Peterborough 'T. Balfe Construction' Panthers 41
Chris Harris 12+1
Paul Starke 8+1
Ulrich Ostergaard (c) 4
Jack Holder 12
James Sarjeant (g) 4+1
Tom Bacon 1
Championship Table
| | | |
| --- | --- | --- |
| Team | Pl | Pts |
| Sheffield | 28 | 70 |
| Witches | 30 | 66 |
| Glasgow | 25 | 56 |
| Edinburgh | 28 | 54 |
| Redcar | 29 | 52 |
| Peterborough     | 27 | 37 |
| Newcastle | 25 | 34 |
| Workington | 21 | 31 |
| Scunthorpe | 29 | 28 |
| Berwick | 30 | 17 |
Kent Blaxill Rider of the Night: Rory Schlein
Next Meeting: C2 31st August vs Redcar (away)