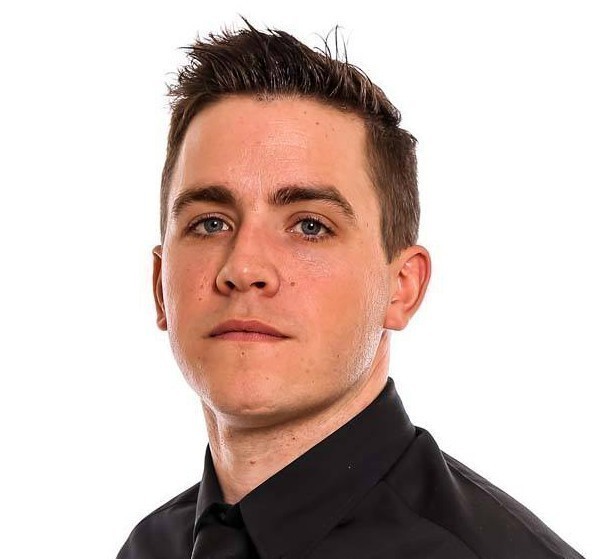 'Tru7.com' Witches Team Manager Ritchie Hawkins was delighted with his side's performance after they fought hard to claim a point away at Edinburgh after a 48-44 defeat.
The meeting looked to be heading towards a comfortable home win with the hosts 11 points up with five heats to go and the Witches suffering the withdrawal of guest Thomas Jorgensen mid meeting due to injury. However, the Witches fought back and ended strongly to claim a point and Hawkins says he was proud of his team's efforts.
"Thomas was gutted to withdrawn but our five boys put in a brilliant performance and I am really proud of them," said Hawkins. "The reserves were superb and were a credit to the club as all five of the riders were really. Under the circumstances it was an excellent performance."
Rory Schlein top scored with 13 points back at a former home track and Hawkins also had praise for Kyle Newman who scored nine on the night.
"Rory is a track expert here and he led from the front and was helped by his mechanic tonight, Chris Louis! It is not Kyle's favourite track and I thought he was superb again, all five of them played a massive part. We had a chance sneak a draw in the last heat but under the circumstances it was a very good point."
The boss says the slow start could have been down to being second on in a double-header but added that his side have a winning mentality instilled within them.
"It is a factor when you are second on that they are already warmed up and ready to go where as we were playing catch up. We have a good winning mentality and everyone fought really hard and they wore the Witch as we expect and are getting their rewards for that and they did us proud tonight."
Words: Henry Chard
Edinburgh 'Parsons Peebles' Monarchs 48
Sam Masters (c) 4
Josh Pickering 9
Ricky Wells 14
Mark Riss 3
Erik Riss 11+1
Max Clegg 7+1
Mitchell Davey 0
Ipswich 'Tru7.com' Witches 44
Danny King (c) 11
Thomas Jorgensen (g) 0 (Withdrawn)
Kyle Newman 9
Rory Schlein 13
Nathan Greaves 5
Connor Mountain 6+3
Championship Table
| | | |
| --- | --- | --- |
| Team | Pl | Pts |
| Sheffield | 31 | 77 |
| Witches | 34 | 73 |
| Edinburgh | 30 | 60 |
| Glasgow | 29 | 60 |
| Redcar | 33 | 59 |
| Newcastle    | 31 | 45 |
| Peterborough | 30 | 41 |
| Workington | 26 | 37 |
| Scunthorpe | 32 | 31 |
| Berwick | 34 | 24 |
Next Meeting: C2 10th September vs Sheffield (away)