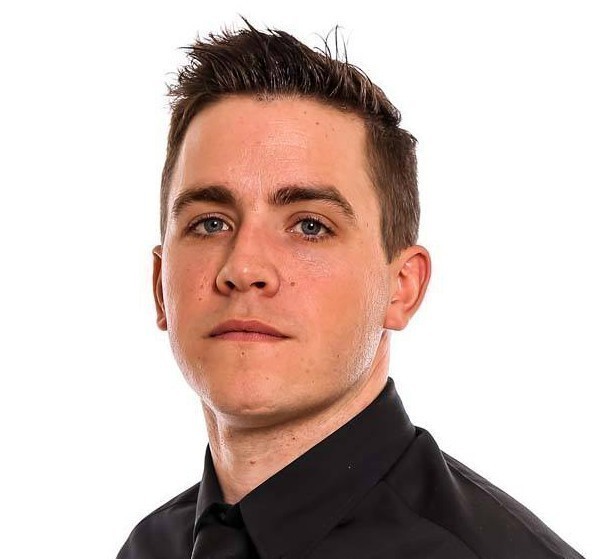 'Tru7.com' Witches Team Manager Ritchie Hawkins says he always felt his side had enough in hand to beat Berwick after a 56-36 win at Foxhall on Thursday.
Things got tight in the middle part of the meeting with the Witches still holding a six point lead and the home side finished strongly to seal a 20 point win and another victory at Foxhall.
The stadium generator failed before heat six leaving the stadium without light and Hawkins says the delay did not help proceedings.
"It was close in the first half of the meeting and then we ploughed on at the end and got a big win," said Hawkins. "When it was close I thought we had enough in hand and it was a steady night. The hold-up didn't help the meeting but that can't be helped and we go onto three tough away meetings now."
With the Witches now mathematically confirmed a play-off spot the boss believes the next three meetings will prove good practice and says his team will still be motivated to win races.
"We need to just go and race speedway. There is nothing vital on the results but when you get on a bike you want to win races and we want good results. It is good in a way that we get good practice against three of the potential play-off tracks before the big meetings."
Guest Lewis Kerr put in a fine performance at Foxhall, scoring 13 points and Hawkins says the former Witch fitted straight back into the team.
"As the averages stand, we can only use Lewi as a guest at home but we know Lewi well and he is a good guy and fits in the team well. He put in a very good performance as expected and he has enjoyed his night and we enjoyed having him in the team again."
Hawkins says it was important to keep their concentration during the enforced delay and believes no one will want to come to Foxhall in the play-offs after a strong home campaign with just one defeat to their name.
"It is a shame for the fans when you are stood around in a break. It is hard to keep your concentration as the adrenaline dies down a little bit but we dealt with it well as a team and as a club we got the situation rectified as quickly as we could.
"I don't think anyone is looking at Ipswich and thinking; 'yeah we want them and to go to Ipswich.' That is a good thing and the boys are confident at home. We have had a really good home campaign and it has been brilliant. We have been very strong and we need to take that confidence into the Knockout Cup and play-off meetings at home. It is the vital time of the year now and we have to come back here in two weeks in determined fashion."
Words: Henry Chard
Ipswich 'Tru7.com' Witches 56
Danny King (c) 8
Lewis Kerr (g) 13
Kyle Newman 11+4
Rory Schlein 14
Nathan Greaves 6+1
Connor Mountain 4+3
'Olympus Marquees' Berwick Bandits 36
Nick Morris 13
Dany Gappmaier 3+1
Kevin Doolan (c) 7
David Howe 7
Jye Etheridge 4+1
Alfie Bowtell (g) 2
Championship Table
| | | |
| --- | --- | --- |
| Team | Pl | Pts |
| Sheffield | 30 | 76 |
| Witches | 33 | 72 |
| Glasgow | 29 | 60 |
| Redcar | 32 | 56 |
| Edinburgh | 28 | 54 |
| Newcastle    | 31 | 45 |
| Peterborough | 30 | 41 |
| Workington | 25 | 37 |
| Scunthorpe | 32 | 31 |
| Berwick | 34 | 24 |
Orwell Motorcycles Rider of the Night: Rory Schlein
Next Meeting: C2 8th September vs Edinburgh (away)