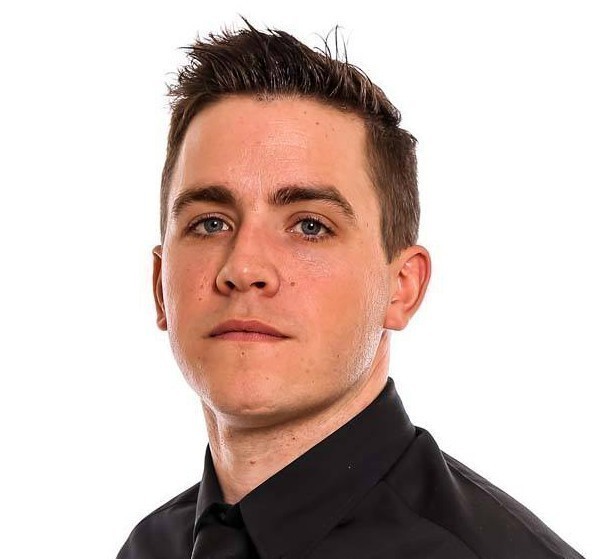 'Tru7.com' Witches boss Ritchie Hawkins was pleased with his side's 60-32 victory over Peterborough in the East Anglian derby at Foxhall on Saturday in tricky conditions.
"It was tight in the first third of the meeting and then we pulled away," said Hawkins. "It was a good performance and everyone is happy. It was a tricky night but we dealt with it really well and professionally but we've got to go and do the business on Monday."
The boss was delighted with the performance of Danyon Hume at reserve who scored 11 and believes the team still have more to give.
"Danyon has done a lot of laps around here now and that was his best score and he looked at ease on a tricky night. He was mature beyond his years. The team has done well and the good thing about it is there is a lot of improvement left in us and you can see that in areas we can improve. It's a good result but we need to improve as the season goes on."
Hawkins gave an update on the fitness of Kyle Newman who travelled to the meeting to see his teammates in action.
"It was really good of Kyle to come up and it's a long journey up for him, you get bored sat around when you're injured. He's missed all the season so far but I hope he still feels part of the team and we are trying to keep him involved. His progress is going really well and he is hoping to be involved in the next couple of weeks. Sarj (James Sarjeant) is in for 28 days and that runs out after Newcastle so we'll have to asses Kyle's fitness then."
It was another big crowd at Foxhall and Hawkins is hoping it continues through the season as the Witches look to bring home some silverware in 2017.
"We always have a big Easter up here and everyone appreciates meeting the riders, getting free posters and the Easter eggs etc. Hopefully everyone is going to keep coming back and supporting us and we can all celebrate a successful season together. It's about everyone – the riders, the staff and the fans, it's about everybody and we want to go on the long journey together."
Words: Henry Chard
Ipswich 'Tru7.com' Witches 60
Danny King (c) 12 (Maximum)
James Sarjeant 4+2
Nico Covatti 6+2
Cameron Heeps 12+2
Rory Schlein 12+1
Connor Mountain 3+1
Danyon Hume 11
Peterborough 'T. Balfe Construction' Panthers 32
Jack Holder 10
Simon Lambert 0
Paul Starke 1
Ulrich Ostergaard (c) 4+1
Bradley Wilson-Dean 14+1
Tom Bacon 3
Championship Table
| | | |
| --- | --- | --- |
| Team | Pl | Pts |
| Glasgow | 4 | 10 |
| Edinburgh | 3 | 9 |
| Sheffield | 4 | 6 |
| Workington | 2 | 6 |
| Witches | 3 | 6 |
| Peterborough     | 3 | 6 |
| Scunthorpe | 6 | 4 |
| Newcastle | 2 | 3 |
| Redcar | 0 | 0 |
| Berwick | 5 | 0 |
RN Euston Construction Rider of the Night: Cameron Heeps
Next Meeting: C1 17th April vs Peterborough (away)