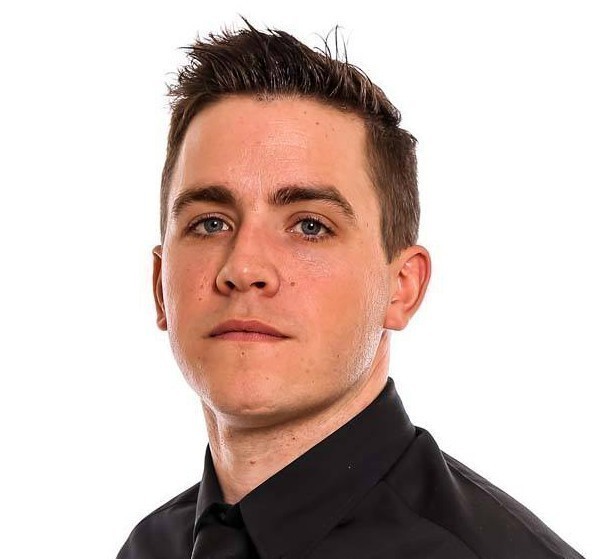 'Tru7.com' Witches Team Manager Ritchie Hawkins was pleased with the fight his side showed to progress to the next round of the Knockout Cup on Saturday at Berwick.
It was a tough start for the Witches but the Suffolk side battled hard to narrowly lose 49-41 on the night and progress with ease on aggregate into the next round.
Hawkins was delighted with how his top three led the way for the younger riders and the fight shown within the side.
"It started off tough but the boys fought hard in the main part of the meeting," said Hawkins. "I think certain riders stepped up when they needed to. It was a good performance.
"I think the top three were vital tonight. It was a lot to ask of the younger riders, it's a tough place to go for them in tough conditions. Rory (Schlein) was great in his first three races and Nico (Covatti) put in a great performance too. It is a case of job done."
The boss says the experience will only help the younger riders for when the Witches are next at Berwick in the Championship.
"We are there again at the end of the month and for Connor (Mountain) and Danyon (Hume) as young riders, it's a tough place to go when you are not there regularly. To get some laps in there and on their performance tonight it will build confidence and it will make us stronger when we go back up there."
The Witches now have a break before their next meeting at Sheffield in the Championship and Hawkins says morale is high in the team.
"The break is not ideal for Sarj (James Sarjeant) and Cam (Cameron Heeps) but all the other boys have meetings and will be putting the laps in. It's not ideal for them but that is where they are at.
"Morale in the camp is great, everyone has gelled really well, I know that is easy to say but there are a lot of good vibes in the team. We have a busy April after the break, so there is a lot here to build on."
Words: Henry Chard
'Olympus Marquees' Berwick Bandits 49 (79)
Lewis Bridger 9+1
Liam Carr 6+2
Dimitri Berge 5
Claus Vissing 9+2
Kevin Doolan (c) 10+1
Richard Hall (g) 8
Jack Parkinson-Blackburn (g) 2+2
Ipswich 'Tru7.com' Witches 41 (101)
Danny King (c) 10
James Sarjeant 5+1
Nico Covatti 11
Cameron Heeps 2
Rory Schlein 9
Danyon Hume 1+1
Connor Mountain 3+1
Next Meeting: CH 13th April vs Sheffield (away)