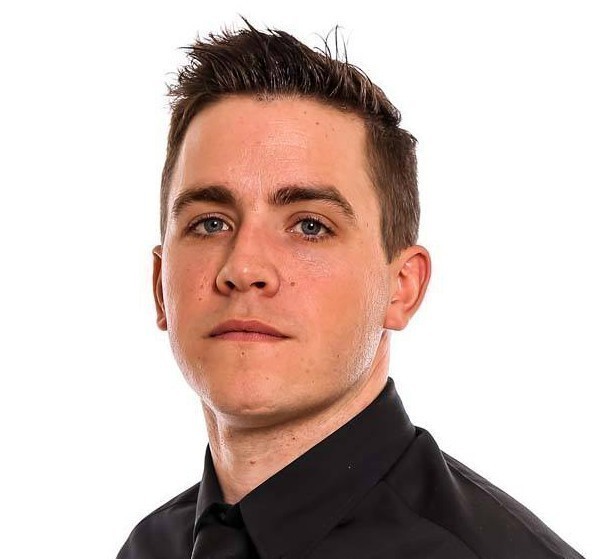 'Tru7.com' Witches Team Manager Ritchie Hawkins says they don't need to change anything going into the Play-Offs but must ensure they don't lose focus over the 30 heats.
Ipswich face Edinburgh in the semi-finals and the boss believes they just need to carry on what they have been doing heading into the Play-Offs.
"We have been in great form recently and the atmosphere has been buzzing amongst the team and we are having a great time," said Hawkins. "We need to keep going on from that into the play-offs and there is no need to change anything because we are in good form. We need to make sure we keep our focus over 30 heats and we cannot afford to slip up or slack off like we did against Edinburgh earlier this season and they punished us."
Hawkins says it was no surprise to see Sheffield pick Glasgow and believes his side have enough to progress to the final.
"I think with the result Sheffield got at Glasgow the other week and Glasgow have been in a bit of poor form, then you could guess Sheffield were going to take them. Glasgow are still a capable team and could well knock Sheffield out as they are a strong team on paper. I would have been happy to face anyone really as I feel we have enough to win over two legs but Edinburgh it is!"
The boss believes his side go into this year's Play-Offs in much better shape mentally than last year.
"We are going into the play-offs in a totally different situation to last year. Last year it was pressure pressure pressure every meeting for two months leading up to it. This year has been fairly comfortable and it has been a case of enjoying ourselves. By the time we got to the semi-final last year everyone was mentally shot to bits whereas this year we are fresh mentally and we are in a much better position."
The former skipper said that Cameron Heeps is not yet fully fit to take his place back in the side but is delighted to have Mason Campton as a guest this week.
"Cam is very close to being fully fit and maybe if it wasn't such an important meeting we could have risked him but we cannot afford to risk him at the moment. Maybe with another week we might be in the final and he could be back for that but he has to be 100% as we can't take the risk. It is disappointing not to have him as he has been in great form this year and has been a big part of this season.
"We have Mason coming in and he fits the team really well and I like him. He has a lot of the characteristics we want from riders representing us. He has a determined attitude and he was a good member of the team and he will fit in fine. He will be doing both meetings so we keep the consistency with that and I am pleased to have him."
Hawkins is hoping for a repeat performance from last year's Play-Offs against the Monarchs but knows they are in for a tough test over the two legs.
"Edinburgh have the best record of anyone at Foxhall and hopefully we use the defeat to make us sharper but this is a Play-Off semi-final and whoever we raced was always going to give us a run for our money and be up for it. We need to put in the kind of performance we did against them in last season's Play-Offs. We were terrific in that home leg and something like that will be great."
The boss is hoping a big Foxhall crowd will be the difference as the season reaches its climax.
"We have had some big crowds this season and I hope for a big crowd on Thursday to come and see us. It is an exciting stage of the season and we have an exciting team and a big crowd will give everyone a boost. No one wants to ride in empty stadiums and if we have a big crowd it will create a good atmosphere and could be the difference between winning and losing."
Words: Henry Chard
Meeting Sponsor: Doug Wade Insurance
Ipswich 'Tru7.com' Witches:
1. Danny King (c) 9.03
2. R/R for Cameron Heeps 6.93
3. Mason Campton (g) 6.17
4. Kyle Newman 6.25
5. Rory Schlein 8.60
6. Nathan Greaves 4.45
7. Connor Mountain 3.26

8. Jordan Jenkins
Team Manager: Ritchie Hawkins 
Edinburgh 'Parsons Peebles' Monarchs:
1. Ricky Wells 8.77
2. Josh Pickering 4.87
3. Sam Masters (c) 8.73
4. Mark Riss 5.91
5. Erik Riss 8.11
6. Max Clegg 4.23
7. Mitchell Davey 2.95

Team Manager: John Campbell
Referee: B. Horley
Parade: Thursday, 7.30pm
Venue: Foxhall Stadium, IP4 5TL
Championship Play-Off Fixtures:
Semi-Finals:
Ipswich vs Edinburgh
Sheffield vs Glasgow
Last five home results v Monarchs:
27.07.17 L46-47
08.06.17 W50-39
22.09.16 W58-32
19.05.16 W48-45
03.09.15 W52-38
Monarchs' last five:
CH Workington 38-54 Edinburgh
CH Edinburgh 46-43 Glasgow
CH Sheffield 58-34 Edinburgh
CH Scunthorpe 41-49 Edinburgh
CH Berwick 49-41 Edinburgh