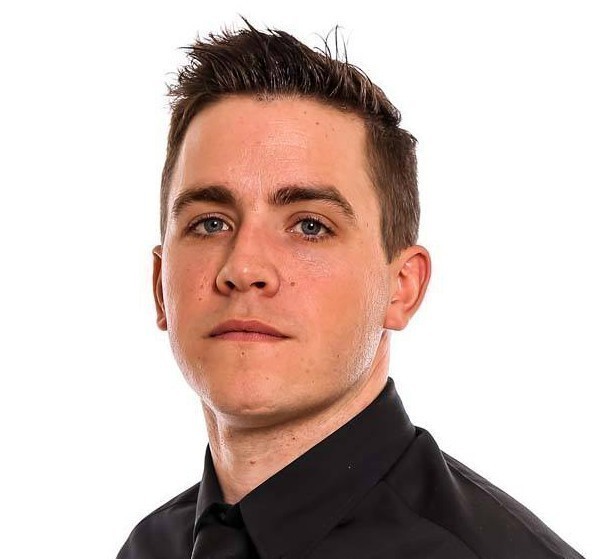 'Tru7.com' Witches Team Manager Ritchie Hawkins was left frustrated with his side's change in form on Sunday as they finished fourth in the final of the Fours at Peterborough.
The Witches had sailed through the semi-final earlier in the afternoon and looked like being the team to beat in the final but put in a below par performance in the final as hosts Peterborough took the crown. Hawkins admitted his side were never in the final.
"We were superb in the semi-final and it was perfect really," said Hawkins. "We were qualified with two heats to go and we looked so good from the off. In the final we went from one extreme to the other. We were never in it in the final and never looked like being in it either. We were well beaten having been the best team after the semis."
Hawkins says his side went from being 'really good' to 'quite bad' throughout the afternoon and can't put his finger on why.
"I can't put my finger on why, obviously the track changed throughout the day but we have so much experience between the four riders that it shouldn't make a difference. It is the same for everyone and we went from being really good to being quite bad to be honest."
The boss says that the hosts deserved victory on a day of good racing but now turns his focus back on the league and a trip to Scunthorpe next Sunday.
"There was some great racing in the final and fair play to Peterborough, they looked like they wanted it the most. We were part of some great races but on the score charts we were always struggling to keep with the top teams.
"The Fours is all on the day and it won't have any effect on the league form apart from Peterborough may get a little boost from it, it's a big thing for them to win on their home track. For us, we carry on with the league now with a trip to Scunthorpe next Sunday and it is a meeting we need to be winning."
Hawkins says that Peterborough has become the home of the Fours but believes a neutral track is always better for a major event.
"A neutral track would always be better for a major event and maybe with how the league is set up this year logistically, it would have been better up north somewhere for the fans of those clubs. Peterborough has become the home of the Fours though really and it was a really good crowd and a really good meeting."
Words: Henry Chard
SEMI-FINAL 1
SHEFFIELD 16: Josh Grajczonek 5, Kyle Howarth 4, Todd Kurtz 4, Josh Bates 3
PETERBOROUGH 14: Chris Harris 6, Ulrich Ostergaard 5, Paul Starke 2, Simon Lambert 1
WORKINGTON 11: Thomas Jorgensen 5, Mason Campton 4, Ty Proctor 1, Craig Cook 1
SCUNTHORPE 10: Jake Allen 5, Lewis Kerr 3, Josh Auty 2, Michael Palm Toft 0, Ryan Douglas (res) 0
EDINBURGH 9: Erik Riss 5, Ricky Wells 2, Theo Pijper 1, Josh Pickering (res) 1, Max Clegg 0
SEMI-FINAL 2
IPSWICH 18: Rory Schlein 6, Justin Sedgmen 5, Cameron Heeps 4, Danny King 3
REDCAR 13: Charles Wright 5, Ben Barker 3, Jonas B Andersen 3, Jason Garrity 1, Ellis Perks (res) 1
NEWCASTLE 12: Steve Worrall 6, Stuart Robson 3, Ludvig Lindgren 3, Ashley Morris 0
GLASGOW 9: Richard Lawson 3, Aaron Summers 3, Nike Lunna 3, Dan Bewley 0
BERWICK 8: Kevin Doolan 5, David Howe 2, Jye Etheridge 1, Dany Gappmaier 0, Luke Ruddick (res) 0
FINAL
PETERBOROUGH 28
Chris Harris 9
Ulrich Ostergaard 9
Simon Lambert 5
Paul Starke 5
REDCAR 18
Charles Wright 7
Jason Garrity 6
Ben Barker 3
Jonas B Andersen 2
SHEFFIELD 16
Kyle Howarth 6
Josh Grajczonek 5
Todd Kurtz 3
Josh Bates 2
IPSWICH 10
Danny King 6
Rory Schlein 2
Cameron Heeps 1
Justin Sedgmen 1