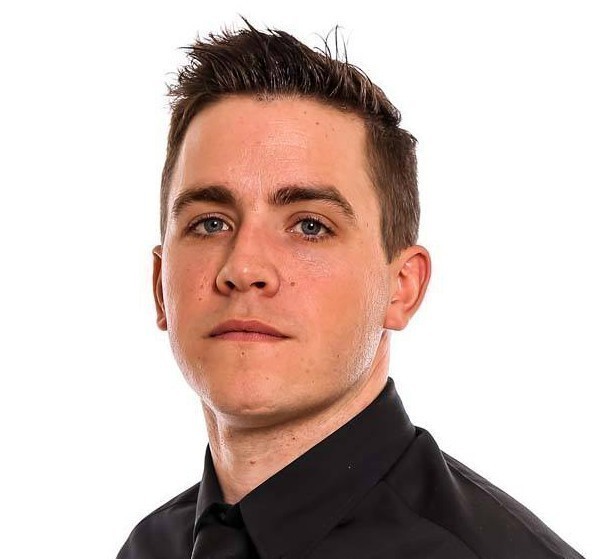 'Tru7.com' Witches Team Manager Ritchie Hawkins remained positive defeat a heavy 57-33 defeat at Sheffield on Thursday night.
Skipper Danny King and Rory Schlein endured tough evenings, something which the boss does not expect to happen too often this season.
"I don't think we will have many meetings where we will struggle at one and five," said Hawkins. "Danny and Rory got eight between them and you wouldn't expect that to happen very often."
The boss was pleased with the performances of his reserve duo Connor Mountain and Danyon Hume and had praise for Nico Covatti, who top scored on the night with 11.
"In lots of ways there were some positives from the reserves and Cam (Heeps) didn't get the points he deserved or could have got but he grew in confidence as we went on. Going forward the two reserves will take positives as they have ridden a new track and beat an opposition rider in their last rides and improved every race and that is a big plus. Nico carried on his great form and carried us on the points front."
Hawkins believes the Witches will put on a better show when they return to Yorkshire in May and hopes that King will be fit to ride on Saturday against the Panthers.
"They (Sheffield) are a very good team and we knew that before we started. I think we will better prepared when we come back here in a month or so and I think we will put up more of a fight.
"Danny is pretty sore and we will assess how he is tomorrow and hopefully he will be ready to go on Saturday. He has pulled out of his guest appearance at Poole on Friday to recover."
The Witches are back in action against local rivals Peterborough Panthers on Saturday at Foxhall in the Championship.
Kids Go Free to Saturday's meeting and there will be a poster signing session with all seven riders from 6.30-7.00pm. The first 250 kids will receive free Easter eggs too. Furthermore, there will be an interactive competition in the stands. A number of Easter eggs will be around the stadium, on the terraces and on the seats. Should you be lucky enough to find one, all you have to do is upload a picture with the Easter egg and use the hashtag #Tru7Witches and tag @ipswichspeedway on Twitter to be entered into a competition to win two tickets to the next meeting at Foxhall!
Words: Henry Chard
Sheffield 'Window Centre' Tigers 57
Josh Grajczonek 11+1
Lasse Bjerre 10
Todd Kurtz 8+3
Kyle Howarth (c) 12 (Maximum)
Mark Riss (g) 14+1
Jack Parkinson-Blackburn 2+1
Ipswich 'Tru7.com' Witches 33
Danny King (c) 3
James Sarjeant 4
Nico Covatti 11
Cameron Heeps 4+2
Rory Schlein 5
Danyon Hume 3+1
Connor Mountain 3+2  
Championship Table
| | | |
| --- | --- | --- |
| Team | Pl | Pts |
| Glasgow | 3 | 7 |
| Sheffield | 4 | 6 |
| Edinburgh | 2 | 6 |
| Peterborough | 2 | 6 |
| Workington | 1 | 3 |
| Newcastle | 2 | 3 |
| Witches | 2 | 3 |
| Scunthorpe | 5 | 3 |
| Redcar | 0 | 0 |
| Berwick | 3 | 0 |
Next Meeting: CH 15th April vs Peterborough (home)