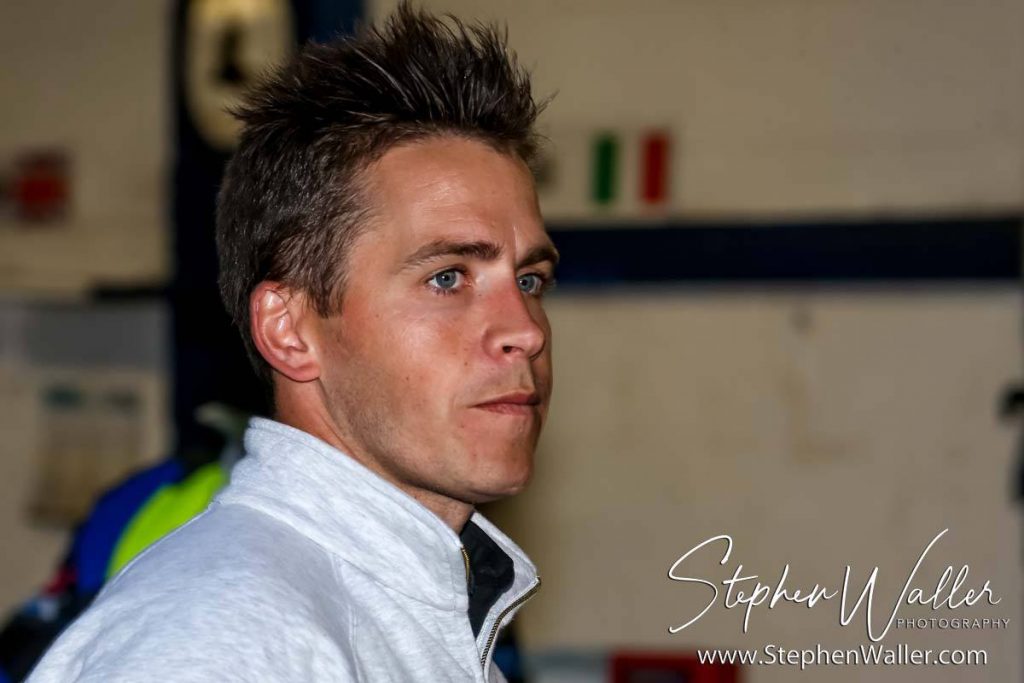 By Henry Chard
'Tru Plant' Witches Team Manager Ritchie Hawkins says he was proud of his side's performance as they defeated champions Sheffield 50-40 at Foxhall on Thursday in the Championship.
The home side were in good form on the night and barring a few mechanical failures could have won by more and Hawkins was pleased that his riders didn't let the bad luck get to them.
"I was really proud of the performance and all the boys contributed," said Hawkins. "It was unfortunate to have a couple of engine failures and with things going how they have been that can really affect you but we didn't let it and it was a good win."
Rory Schlein recorded a 15-point maximum whilst Nico Covatti wowed the crowd with a phenomenal heat nine win and Hawkins was pleased to see the Italian back on form.
"Rory is flying and he is a class rider and he is showing that everywhere. He is having a brilliant season and it is great to see. Nico was loads better and he has had a busy week and that showed as he was race sharp and he rode really well tonight."
The boss was encouraged by reserves Danyon Hume and Connor Mountain and says their performances at the bottom end of the team were crucial to the win.
"Connor was a bit unlucky tonight as he rode really well and showed a lot of improvement. Two wins for Danyon and he was more like his old self and you could see the importance of two wins from reserve, it made a big difference."
Hawkins says that Danny King is still recovering from his arm injury but will only get stronger by riding and building the strength back up.
"Danny is struggling with his fitness at the moment and isn't quite where he wants to be but he will only get that fitness back with racing and time. He will build that strength back up and he was unlucky with his points as he was winning his first ride before he broke down."
The former skipper is hoping the team can push on now as they embark on the rest of the Championship campaign.
"The break did us some good and it is unfortunate that we have a week and a bit until the next meeting but if we can have a good couple of results this month and then the next two months after that is a big part of the campaign and where we need to be doing well."
The scores
Ipswich 50: Rory Schlein 15 (Maximum), Nico Covatti 10+1, Danyon Hume 7, Danny King 6 ©, Cameron Heeps 5+1, James Sarjeant (g) 4+1, Connor Mountain 3.
Sheffield 40: Kyle Howarth 11+2 ©, James Shanes 8+2, Charles Wright 7+1, Lasse Bjerre 4, Jan Graversen 4, Jack Smith 3, Todd Kurtz 3.
Championship table
| | | |
| --- | --- | --- |
| Team | Meetings | Points |
| 1 Lakeside | 5 | 13 |
| 2 Berwick | 6 | 13 |
| 3 Peterborough | 6 | 12 |
| 4 Glasgow | 4 | 10 |
| 5 Ipswich | 4 | 8 |
| 6 Newcastle | 6 | 7 |
| 7 Scunthorpe | 3 | 6 |
| 8 Redcar | 8 | 6 |
| 9 Workington | 4 | 5 |
| 10 Edinburgh | 3 | 4 |
| 11 Sheffield | 5 | 4 |
DJ Evans and Volvo Truck & Bus Rider of the Night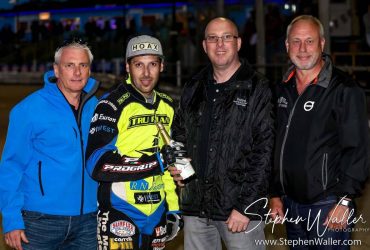 Nico Covatti won the sponsors' award after his stunning heat nine win that got the fans on their feet as he scored 10+1 on his return from injury.
Next meeting
The Witches travel to Peterborough on Sunday 17th June in a Championship Shield fixture.