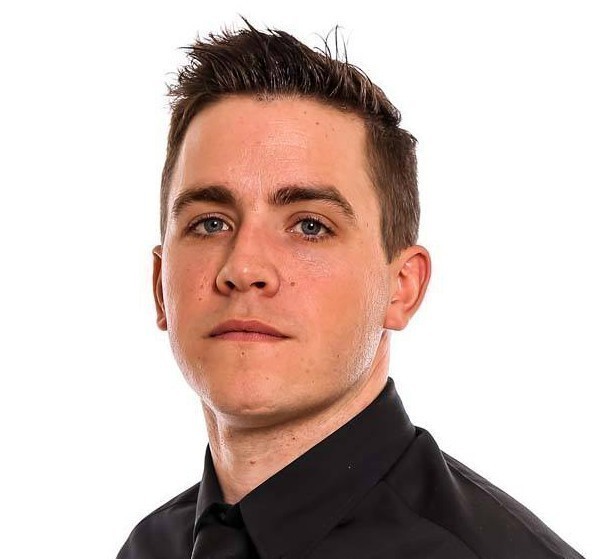 'Tru7.com' Witches Team Manager Ritchie Hawkins says his side put on a good performance despite Justin Sedgmen struggling with injury in their 52-41 victory over Workington on Thursday.
Sedgmen went into the meeting with a shoulder injury and struggled to ride on the night but Hawkins hailed the rest of his side for getting the job done despite a late 8-1 from the away side narrowing the home side's lead.
"The 8-1 pulled the scores closer together but it was a good performance by us," said Hawkins. "Sedgy was really struggling with his shoulder and he hurt it straight away in his first ride. The other six really put on a show though."
Hawkins says that Sedgmen will see a specialist again and will know more about the injury after the weekend with rider replacement in operation at number four for the Witches away at Edinburgh on Friday.
"We don't know what is the problem and he is seeing a specialist as he cannot hold on to the bike and we will know on Monday what we are going to do going forward."
The boss says Connor Mountain and Nathan Greaves continue to grow in confidence and that Kyle Newman is battling through the pain barrier.
"Their confidence is growing and they have probably realised they can ride at this level and do well. They are gaining experience and getting very confident especially around Ipswich.
"Kyle has put in a massive shift tonight as he is in a lot of pain. His body is beaten up and he probably needs a rest with all the knocks he has had. He is busy at the moment and is gritting his teeth and putting in a real shift for us."
Hawkins says the tactical ride kept his side on their game but was thankful for Danny King and Rory Schlein for performing a match-winning heat 13.
"It keeps you on your toes and if they had got another good result after that one then you are worrying as there is not long left but Danny and Rory rode a great heat 13 and that secured everything for us. We are getting some good heat 13's, we have two of the best riders in the country and when you have a really strong opposition number one like Bomber (Chris Harris) it provides some thrilling heat 13's and 15's."
Words: Henry Chard
Ipswich 'Tru7.com' Witches 52
Danny King (c) 14
Kyle Newman 7+3
Cameron Heeps 10
Justin Sedgmen 1
Rory Schlein 9+1
Nathan Greaves 6+1
Connor Mountain 5+1
Workington 'Thomas Armstrong' Comets 41
Chris Harris (g) 15
Mason Campton (c) 6+1
Ty Proctor 8
Matt Williamson 4
Thomas Jorgensen 5
James Sarjeant 3+1
Tom Woolley (g) 0
Championship Table
| | | |
| --- | --- | --- |
| Team | Pl | Pts |
| Sheffield | 26 | 64 |
| Witches | 28 | 59 |
| Glasgow | 24 | 56 |
| Edinburgh | 26 | 54 |
| Redcar | 28 | 49 |
| Peterborough | 25 | 37 |
| Workington | 20 | 31 |
| Newcastle | 24 | 31 |
| Scunthorpe | 26 | 24 |
| Berwick | 29 | 14 |
Sackers Rider of the Night: Danny King
Next Meeting: C2 18th August vs Edinburgh (away)