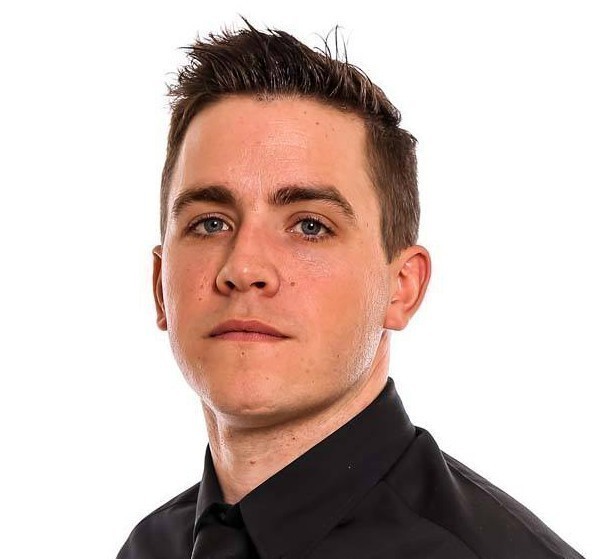 'Tru7.com' Witches Team Manager Ritchie Hawkins says his two reserves set the example to follow after his side's 47-43 win at Scunthorpe on Sunday in the Championship.
The Witches were trailing going into the final few heats but Hawkins said that Connor Mountain's ride in heat 12 inspired the comeback.
"It was a tight meeting throughout and we stepped up a gear in the end," said Hawkins. "Everyone's heads were down a little bit when we were behind and then Connor went out and rode superbly and that gave everyone a bit of a boost and that turned the meeting really."
The boss was pleased to see his side end the meeting strongly and reserved special praise for the reserve duo of Mountain and Nathan Greaves.
"It's not the first time we have had a really good finish and as I said, Connor did that fantastic ride and it turned everyone's head and everyone got their heads back up after that. When your number seven goes out and rides brilliantly, it kicks everyone else into gear. Nathan rode terrifically, he crashed three times, two of them when in a strong position and he was just trying his heart out. The reserves set an example of what we expect from a Witch."
Hawkins says that all the team stepped up to the plate when they needed to adding that Kyle Newman continues to battle through the pain barrier.
"Danny (King) is going very well at Scunthorpe, he had a maximum earlier in the year and was excellent tonight. Cam's (Heeps) confidence is up and is showing his good form. Everyone pulled off a good ride when they needed too, Rory (Schlein) had an important ride in heat 13.
"Kyle has had another crash tonight and he is carrying an injury so it was another big hit which was a pure accident. For him to keep picking up steady points is a great effort because he is in a lot of pain."
Hawkins believes the current top four in the league look relatively safe but is hoping his side can strengthen their position further in the coming week.
"The top four look very solid and we want to get in the play-offs in a good run of form so another away win keeps everyone's heads up. I think it will take a massive effort from someone to get in the play-offs ahead of one of us in the top four currently and one of us will need to slip up. We have three matches next weekend and the chance to pick up plenty more points and strengthen that position."
The former skipper said that Justin Sedgmen will see a specialist next week regarding his shoulder issues.
"Justin has ongoing shoulder issues which he aggravated on Friday, he is going to see a specialist hopefully next week and find out where he is at and we will know more after that."
Words: Henry Chard
Scunthorpe 'Henderson Insurance' Scorpions 43
Michael Palm Toft 9+2
Lewis Kerr 4
Ryan Douglas 10
Josh Auty 10+2
Tero Aarnio 6
Josh Bailey 4+1
Ipswich 'Tru7.com' Witches 47
Danny King (c) 13+1
Kyle Newman 5+1
Cameron Heeps 13
Rory Schlein 9
Nathan Greaves 3
Connor Mountain 4+2
Championship Table
| | | |
| --- | --- | --- |
| Team | Pl | Pts |
| Sheffield | 25 | 61 |
| Witches | 27 | 56 |
| Glasgow | 23 | 55 |
| Edinburgh | 26 | 54 |
| Redcar | 27 | 46 |
| Peterborough | 25 | 37 |
| Workington | 19 | 31 |
| Newcastle | 23 | 31 |
| Scunthorpe | 26 | 24 |
| Berwick | 29 | 14 |
Next Meeting: C2 17th August vs Workington (home)