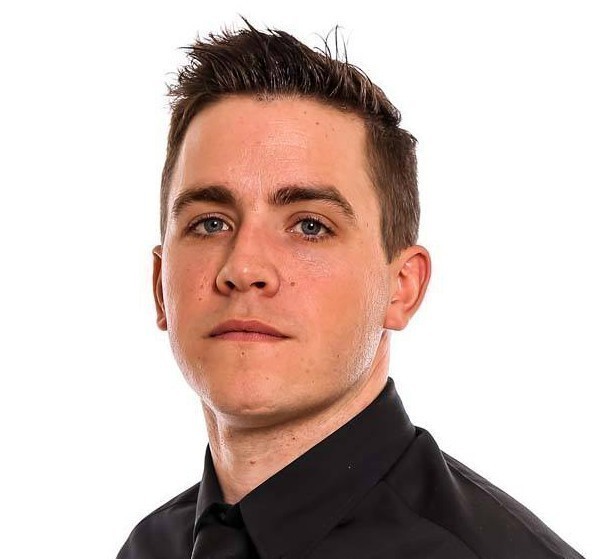 'Tru7.com' Witches Team Manager Ritchie Hawkins had special praise for Rory Schlein after his side beat Newcastle Diamonds 53-39 at Foxhall in the Championship.
Schlein injured his knee after winning his first ride but battled on and played a vital role in the Witches win.
"A big thanks to Rory and it was a great effort from him after putting his knee out in the first race," said Hawkins. "He struggled through and showed his class with another two wins and a very important one over the black and white helmet, special praise to him tonight for his determination."
The boss with pleased with his side's performance after a few early delays in the meeting.
"It was a good win. It took us a little while to get into our stride with the enforced hold up at the start and then a few early stoppages. When we got going in the last third of the meeting we were really good and it was a good victory over a strong side."
Hawkins was delighted to see Connor Mountain amongst the points and hopes it will give his confidence a boost going forward.
"Connor had some good races and didn't drop a point to their reserves all night which is more than his job. It looked like he got his confidence up in his last two rides and made a couple of good starts. We know it's a confidence thing and he has improved tonight. It's positive on that note and I think we look a solid team on the score charts tonight as all seven riders contributed."
Hawkins had some final words for stand in referee Mark Styles after he was a late replacement for the unwell Barbara Horley.
"It was thrust upon him and luckily there were no big incidents to deal with and he did well and it was drama free and that is what you want from a referee."
Words: Henry Chard
Ipswich 'Tru7.com' Witches 53
Danny King (c) 11
Cameron Heeps 9+2
Justin Sedgmen 7
Kyle Newman 5+1
Rory Schlein 9
Connor Mountain 5+2
Nathan Greaves 7+1
Newcastle 'Sapphire Engineering' Diamonds 39
Robert Lambert 12+1
Ashley Morris 2
Lewis Rose 3+2
Ludvig Lindgren (c) 9
Steve Worrall 11
Connor Coles 0
Ben Hopwood 2
Championship Table
| | | |
| --- | --- | --- |
| Team | Pl | Pts |
| Edinburgh | 13 | 29 |
| Witches | 13 | 26 |
| Glasgow | 10 | 23 |
| Redcar | 12 | 21 |
| Workington | 9 | 20 |
| Sheffield | 8 | 19 |
| Newcastle  | 10 | 16 |
| Peterborough | 10 | 12 |
| Scunthorpe | 15 | 11 |
| Berwick | 12 | 4 |
Holmes Plant & Construction Rider of the Night: Cameron Heeps
Next Meeting: C1 8th June vs Edinburgh (home)