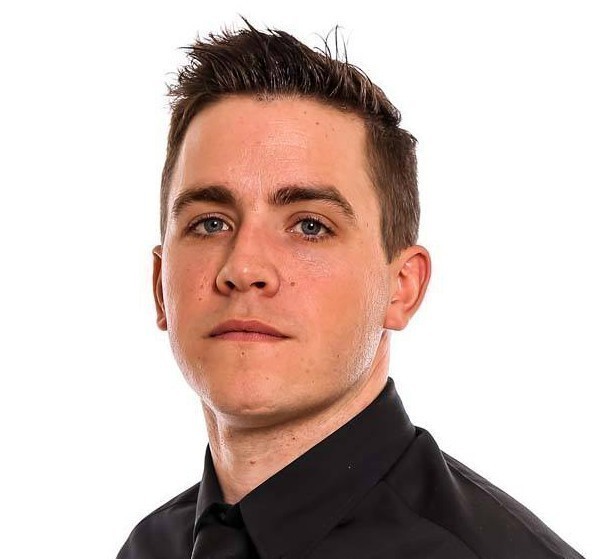 'Tru7.com' Witches boss Ritchie Hawkins was left frustrated despite his side beating Glasgow Tigers 48-42 at Foxhall on Thursday night in the Championship.
The Witches came out on top of a tight encounter to take the win but a last heat maximum for the visitors meant the away side took a point from the meeting.
"It was always going to be a tough night with three riders making their debut at home and against a very good team," said Hawkins. "They got a 5-1 in heat 15 which makes it feel a little bit like a loss and we don't want to be giving teams who are play-off contenders a point off of us, so that was really disappointing."
The boss says that home debutants Justin Sedgmen and Kyle Newman will only get better with track time and was pleased with their performances.
"I think Justin took a couple of rides to get his head around it but he rode his last race perfectly. Kyle made a mistake in his last ride but they have both learnt a lot tonight and I'm sure they will improve and do really well for us."
Hawkins was impressed with guest James Shanes and says work is still ongoing to try and find a replacement for the injured Danyon Hume.
"James came in and fitted in well with the team and really enjoyed himself. He was superb coming in as a two point guest and was really impressive.
"We're doing our best to find a replacement for Danyon and we will have to see what the future holds and see if we can get something together. Obviously it has not affected us tonight as James did so well but he can't guest every week for us."
Words: Henry Chard
Ipswich 'Tru7.com' Witches 48
Danny King (c) 9
Cameron Heeps 8+1
Justin Sedgmen 7+1
Kyle Newman 5
Rory Schlein 8+2
Connor Mountain 1+1
James Shanes (g) 10+1
Glasgow 'Allied Vehicles' Tigers 42
Aaron Summers (c) 10
Dan Bewley 5+2
Richard Lawson 12
Richie Worrall 10+1
Tom Perry 5+1
Jack Smith 0
Championship Table
| | | |
| --- | --- | --- |
| Team | Pl | Pts |
| Glasgow | 7 | 17 |
| Witches | 9 | 17 |
| Edinburgh | 6 | 16 |
| Redcar | 7 | 14 |
| Scunthorpe | 10 | 10 |
| Sheffield | 5 | 9 |
| Peterborough | 5 | 9 |
| Workington | 4 | 8 |
| Newcastle | 4 | 6 |
| Berwick | 9 | 1 |
Teng Tools Rider of the Night: James Shanes
Chosen by Leah Durrant from the Junior Witches
Next Meeting: C1 11th May vs Scunthorpe (home)