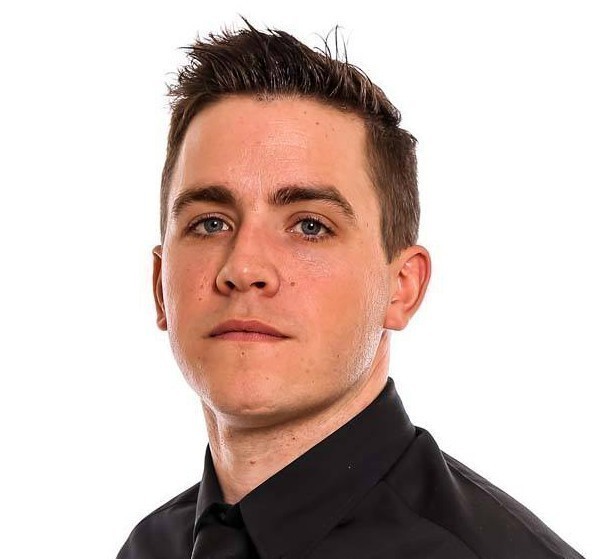 'Tru7.com' Witches Team Manager Ritchie Hawkins lauded Rory Schlein after the Australian's heat 15 win sealed the Witches' spot in the Championship Play-Off final after a 91-88 aggregate win over Edinburgh.
The semi-final second leg went all the way to a last heat decider at Armadale with Schlein coming out on top for the Suffolk side and Hawkins says he is delighted to see his side make the final.
"It has been a really tough two nights and it was two close meetings as we knew it was going to be," said Hawkins. "It swayed both ways and we have managed to stick in there and grind it out and come out on top.
"Rory Schlein was superb tonight and dragged us through. We are delighted to be in the final but we will have to improve on these two meetings but we have got the determination right and the will to win but our performance will have to be a bit better if we are going to win the final."
The meeting continued to go back and forth but the boss was just pleased to come out on top after a tense evening.
"They got a 5-1 straight away but we managed to get one back straight away and that nullified it with our reserves stepping up. It swayed both ways, they got their noses in front and then we got back with the 5-0 and then heat 13 went their way, so it was going both ways all night. In the end we came out on top and that is all that matters."
It was a night of high drama as two Edinburgh riders were excluded in heat eight leaving the Witches to pick up a 5-0 but then the Witches suffered two exclusions in heat 13, with Hawkins feeling the decisions evened themselves out over the two legs.
"It was all part of the drama but it was harsh on Rory in heat 13. You win some, you lose some and it probably evened itself out over the two legs. We were far from perfect but we still managed to get a result and that was very pleasing."
Hawkins paid tribute to guest Mason Campton's role over the two meetings and says he wouldn't hesitate to use him in the final should Cameron Heeps not be fit to take his place in the team.
"Mason has been awesome in the important meeting before the Play-Offs and over these two meetings. If Cam is not fit I would not hesitate to ask him to ride for us again."
The former captain is hoping to see a big crowd at Foxhall for the final and says it is a big opportunity to deliver a trophy to the club and its fans.
"We have waited a long time to bring a team trophy back and it is our first final of the year and we have the opportunity to do it. Hopefully we get a massive crowd there next Saturday and everyone will come out and support us and back the town as we are doing our best."
It looks like the Witches will face Sheffield in the final after Simon Stead's outfit thrashed Glasgow in the first leg of the semi-final and Hawkins knows his side will have to raise their performance levels further in the final.
"You would expect it to be Sheffield and we have them in the cup semi-final too, we finished as the top two in the league so it is no surprise. It is going to be tough but we put in a good performance there last week but it is a final so we need to up our game in the final to win the Championship."
Words: Henry Chard
Edinburgh 'Parsons Peebles' Monarchs 48 (88)
Ricky Wells 10
Josh Pickering 3+2
Sam Masters (c) 11
Mark Riss 7+2
Erik Riss 12+2
Max Clegg 5
Mitchell Davey 0
Ipswich 'Tru7.com' Witches 41 (91)
Danny King (c) 4
Mason Campton (g) 5+1
Kyle Newman 8
Rory Schlein 13
Nathan Greaves 5+2
Connor Mountain 6+2
Championship Play-Off Fixtures:
Semi-Finals:
Edinburgh 88-91 Ipswich
Glasgow (31) vs Sheffield (59)
Final:
Ipswich vs TBC
Next Meeting: Championship Play-Off Final 30th Sep vs TBC (home)