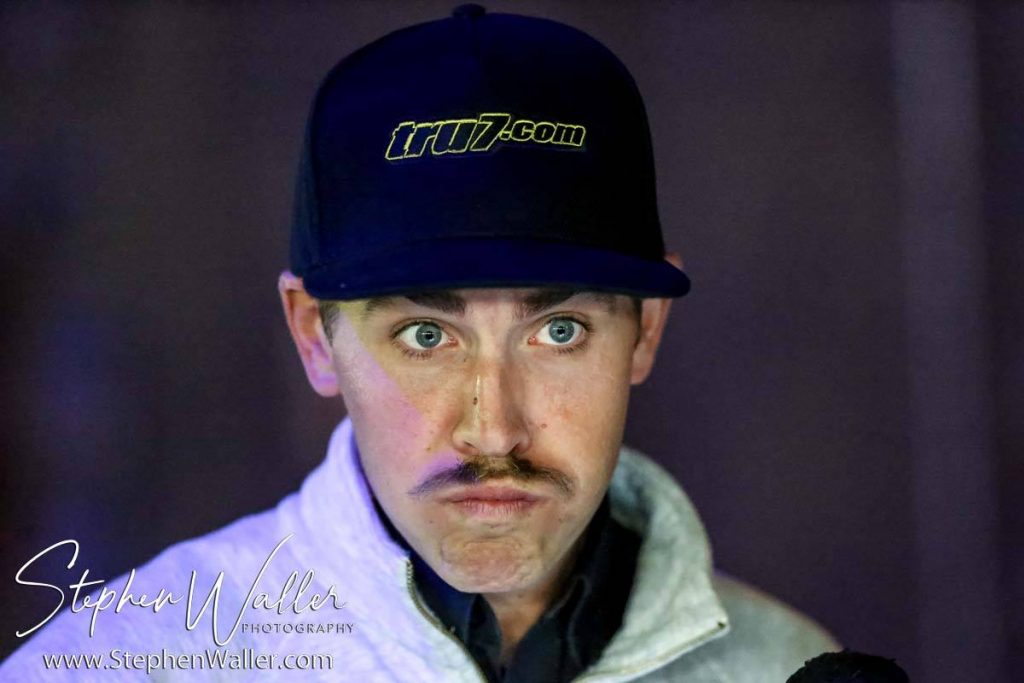 By Henry Chard
'Tru Plant' Witches Team Manager Ritchie admitted his side's end to the season has been underwhelming after they lost 43-47 at Foxhall to Berwick in the Championship on Saturday.
It was the home side's final fixture of 2018 and they looked to be heading for a narrow victory with three heats to go to end the season on a positive note but the Bandits reeled off three heat advantages including a 5-1 in heat 15 to win the meeting and make it two home defeats in three days for the Witches.
Hawkins says there is a lot of work to be done over the winter to get the side back at the top end of the division in 2019.
"We wanted to end the season with a win but it is another defeat and the season has really fizzled out," said Hawkins. "In a way, it is done now and it is going to be a long winter and there is a lot of work to be done to get us back being competitive again next season."
The boss says that a mixture of mechanical problems, exclusions and a lack of points from rider replacement cost his side on the night.
"We scored three points from rider replacement which is where we probably lost the meeting. Coty (Garcia) had a tough night at reserve and he has been going really well. He has blown an engine and bent a bike tonight which has really affected him. Starkey (Paul Starke) came in and he had machinery problems too and I have never known a meeting where we have had so many mechanical problems along with touching the tapes. We threw a lot of points away there."
The former skipper says they need to address their home form over the winter after suffering seven defeats at Foxhall this season.
"We have lost too many meetings at home and that is something we will look to put right over the winter. To lose that many meetings at home over the season, something is not right and it needs to be put right because you can't carry on like that long term."
Hawkins highlighted Drew Kemp's performance as a positive as he won his first heat at Foxhall and scored 6+1 from reserve.
"Drew showed good strength of character as he had a tough start to the meeting and his head went down a bit but he picked himself up again and his ride when he won off gate four was like a perfect race. We have spoken a lot about Drew and how well he is going and he was impressive again."
The boss says that they must leave this season in the past and come back stronger in 2019 as the planning begins for the new campaign.
"It is a shame when it comes to the end of the season but we have to put this one away and learn from it. I will learn from it again and I will come back next season. That is speedway, we can turn it around. This season didn't finish great but it doesn't mean that next season cannot start well.
"We are a bit more up in the air at this stage of the season as our season has finished earlier. It's up in the air but we are planning and talking about options for next year and ways to look."
Finally, Hawkins says he understood Mark Riss' decision to take a break from the sport and wished him all the best.
"I brought Mark in and he did well and he is a really nice guy. He has shown he has the ability to do very well but I can understand his decision. I have been in his situation where he has lost all confidence and he is struggling to get his head around it and he needs to take a break. I completely understand it and I wish him all the best and I hope he gets himself sorted over the winter to make himself happy."
The scores
Ipswich 43: Nico Covatti 13, Cameron Heeps © 10+1, Thomas Jorgensen (g) 9+1, Drew Kemp 6+1, Coty Garcia 3, Paul Starke (g) 2+1.
Berwick 47: Kevin Doolan © 12+1, Aaron Summers 11, Nicolaj Busk Jakobsen 8, Theo Pijper 7+2 David Howe 5+1, Jye Etheridge 4+1, Dany Gappmaier 0.
Championship table
| | | |
| --- | --- | --- |
| Team | Meetings | Points |
| 1 Peterborough | 20 | 45 |
| 2 Glasgow | 20 | 40 |
| 3 Workington | 18 | 39 |
| 4 Lakeside | 19 | 38 |
| 5 Berwick | 20 | 37 |
| 6 Edinburgh | 20 | 35 |
| 7 Ipswich | 20 | 31 |
| 8 Scunthorpe | 20 | 27 |
| 9 Newcastle | 19 | 25 |
| 10 Redcar | 20 | 24 |
| 11 Sheffield | 20 | 17 |
Tru Plant Rider of the Night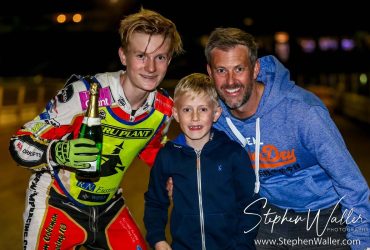 Kemp won the Tru Plant Rider of the Night award after scoring 6+1 from reserve as he won his first heat at Foxhall in heat 11.
Next meeting
Please keep an eye out on our website and social media channels for news of our next fixture.