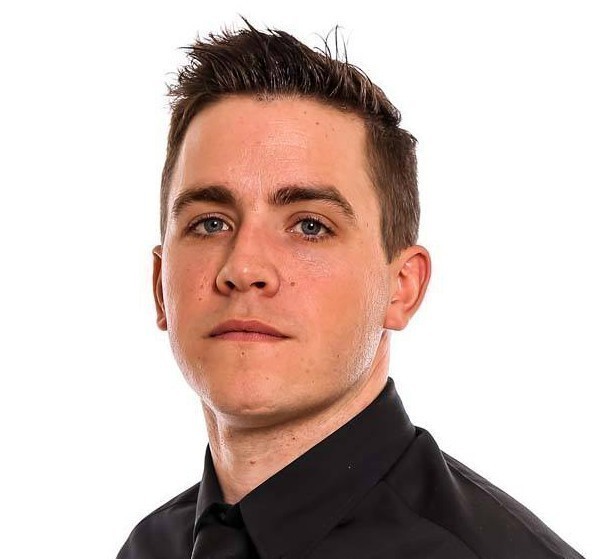 'Tru7.com' Witches Team Manager Ritchie Hawkins says his side stepped up their performance after the interval to beat Sheffield 52-38 at Foxhall on Thursday, which saw them go top of the table.
The home side started strongly before the Tigers responded to narrow the lead mid-meeting but the Witches kicked on in the final third to win convincingly.
"We made a good start in the first few heats and maybe we fell asleep a bit after that," said Hawkins. "We were not at our full potential and the interval came at a good time for us really. We stepped it up a gear after that but you have to remember Sheffield are a very good team and it is never going to be easy. We showed our strength in the end."
Hawkins says his side have shown their determination throughout the season and always has confidence in the team.
"I think we have shown fighting spirit a lot of times this season and we have stuck in meetings as well to get points. People try to look at the negative things a lot of the time but confidence is high in the group and we know our own abilities. We know we can be strong late in the meeting and we have a lot of heart and desire in this team and I am always confident in them."
The boss was pleased with every rider chipping in on the night and believes the team can consolidate their positon in the table in the coming weeks.
"I don't think anyone had a perfect night but everyone has pulled off important rides when they needed to and every rider stepped up a gear after the interval. Nobody was perfect but they all did a good job.
"We are happy with where we are at and being at the top is the best place to be. Obviously others have meetings in hand on us but we are in a good position and we have meetings in the coming months where we can consolidate that. I am happy enough and it was important tonight that Sheffield didn't get a point as they are a team fighting for the play-offs."
Hawkins says that he hopes Justin Sedgmen will be on the mend soon after missing the win with concussion.
"With concussion you can never say how long it will take to recover, I don't think you can say you get a nine day ban and then you are fit, you never know how long it will take but hopefully he will be feeling fit again soon."
Words: Henry Chard
Ipswich 'Tru7.com' Witches 52
Danny King (c) 13
Kyle Newman 8+1
Cameron Heeps 10+1
Rory Schlein 12+2
Nathan Greaves 5+1
Connor Mountain 4+2
Sheffield 'Window Centre' Tigers 38
Josh Grajczonek 6
Todd Kurtz 7+1
Lasse Bjerre 4
Josh Bates 7
Kyle Howarth (c) 12
Josh Bailey (g) 2
Nathan Stoneman 0 (Withdrawn)
Championship Table
| | | |
| --- | --- | --- |
| Team | Pl | Pts |
| Witches | 23 | 47 |
| Edinburgh | 20 | 44 |
| Glasgow | 17 | 42 |
| Redcar | 19 | 35 |
| Sheffield | 17 | 33 |
| Peterborough | 18 | 28 |
| Newcastle | 17 | 25 |
| Workington | 12 | 21 |
| Scunthorpe | 22 | 20 |
| Berwick | 23 | 10 |
Ipswich Sports Club Rider of the Night: Connor Mountain
Next Meeting: C2 20th July vs Newcastle (home)