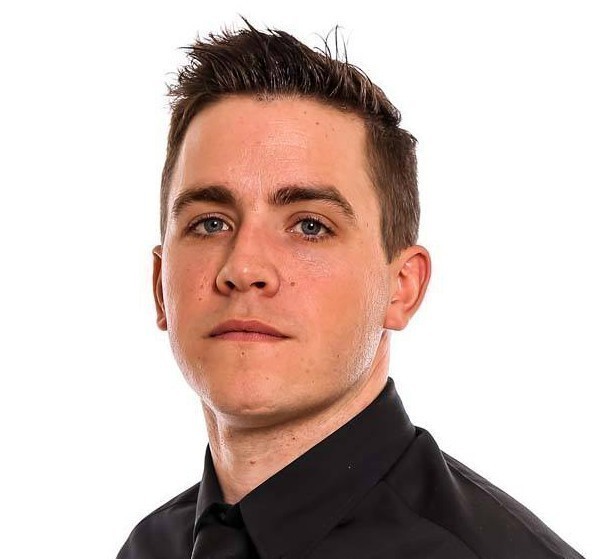 'Tru7.com' Witches Team Manager Ritchie Hawkins hailed his side's 52-41 away win at Glasgow on Wednesday night in the Championship.
The away side dominated their hosts from the early stages to seal four league points that sent them joint top of the table heading into the final fixture of the regular league season on Thursday.
Rory Schlein scored 14 and Nathan Greaves 11+1 from reserve and the boss praised the pair of them and said that the team are riding with confidence with the pressure off.
"It was great tonight and everyone played their part," said Hawkins. "Rory and Nathan were superb and we were helped by Mark (Riss) coming in and being a terrific guest. Mark was brilliant and he has been excellent both times he has ridden for us and we cannot ask for anymore. I think he has enjoyed being part of the team and he fits in well.
"I told the boys before the meeting there is no pressure, just go and have fun and speedway is fun when you are winning. I think we are riding with confidence and determination at the moment. If you are not determined because there is no pressure then it can easily go wrong. We always seemed confident tonight and when we get it right we are a very good team. It is all about getting it right at the right times, which is the play-offs. This is a terrific result and a confidence booster. It does not mean anything going into next week though."
The boss says his side are underdogs in the play-offs due to their injury problems but admits the current riders available are hitting form at the right time.
"At the moment, the riders we have left we are definitely hitting top form and it is going to plan. I still feel we are underdogs in the play-offs because of our injury problems but we will go into them in determined and confident mood."
The Witches went joint top with the win but Hawkins is ruling out overhauling Sheffield at the final hurdle, saying league position counts for nothing in the play-offs.
"We would need to win at Sheffield and obviously they have matches in hand to overtake us so that would be a big big ask and I don't expect us to finish top. I don't think it makes a massive difference anyway, we wouldn't pick each other and at the moment we are the two stand-out sides. It wouldn't make a massive difference and we are going to have to beat everybody anyway to win the league but we will go there tomorrow looking for another performance like tonight."
Defeat for Glasgow means they stay fourth and with Redcar to come who sit fifth, it could be a nervy end to the season for the Scottish side.
"I think there are a few people worried around here tonight. They get to race Redcar at home and that is a massive meeting. Redcar still have plenty of work to do to pull it back and you would say Glasgow are still favourites."
Words: Henry Chard
Glasgow 'Allied Vehicles' Tigers 41
Richie Worrall 10+1
Richard Lawson 15+1
Ryan Douglas (g) 3+1
Aaron Summers (c) 7
James Shanes (g) 4
Jack Smith 2+1
Ipswich 'Tru7.com' Witches 52
Danny King (c) 10+3
Mark Riss (g) 10
Kyle Newman 4+2
Rory Schlein 14
Nathan Greaves 11+1
Connor Mountain 3
Championship Table
| | | |
| --- | --- | --- |
| Team | Pl | Pts |
| Sheffield | 31 | 77 |
| Witches | 35 | 77 |
| Edinburgh | 32 | 64 |
| Glasgow | 31 | 63 |
| Redcar | 33 | 59 |
| Newcastle    | 32 | 47 |
| Peterborough | 31 | 44 |
| Workington | 28 | 38 |
| Scunthorpe | 34 | 31 |
| Berwick | 35 | 27 |
Next Meeting: C2 14th September vs Sheffield (away)