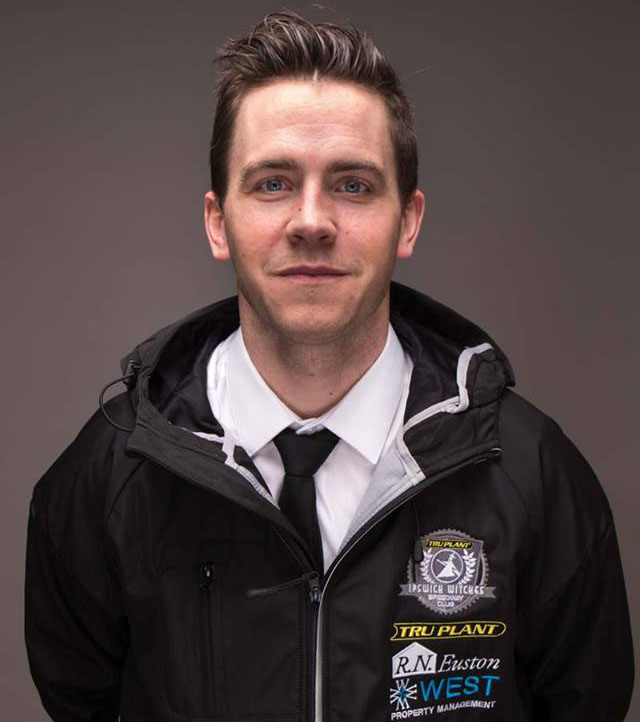 By Henry Chard
'Tru Plant' Witches Team Manager Ritchie Hawkins says he was proud of his side after they fell to a narrow 49-41 defeat at Lakeside on Friday night in the Knockout Cup.
The away side exited the competition 103-76 on aggregate following the heavy home defeat on Thursday but with three riders missing through injury they battled on all night despite knowing their chances of progressing were over.
Hawkins was delighted with the effort shown from the team and was full of praise for guests Eddie Kennett and Taylor Hampshire.
"I was really happy tonight and it is not often you come away from a defeat happy," said Hawkins. "I thought the boys did really well and I am proud of them. If we carry on like that we are going to get a lot of wins. I thought the boys did the Witch proud tonight.
"The guests came in and did well. We know what Eddie is all about and Taylor did well for someone so inexperienced at number four. Eddie fitted in well and there was some good racing from him and Rory (Schlein) in heats 13 and 15. The improvement from when we were hear last time was enormous. I expect it will be the same when we come back here in the league."
Connor Mountain impressed the boss once again as he clocked up 12 points from reserve and the former skipper hopes that with a full team out they can come back to Essex in the league and pick up some vital points.
"Connor was absolutely superb and the track suits him. He is riding with confidence at the moment and I thought he improved at Ipswich last night too. Hopefully he will take that into Sunday.
"We improved on the last performance here and we will have to improve again when we come here in the league with a full side to get something out of the meeting. Our focus switches to Newcastle on Sunday now where if we ride with that effort and determination we can come away from there with a win."
The scores
Lakeside 49: Nick Morris 12, Adam Ellis 11, Richard Lawson © 10, Kyle Newman 7+3, Ben Morley 5, Zach Wajtknecht 3+1, Alfie Bowtell 1.
Ipswich 41 : Rory Schlein 12+1, Connor Mountain 12, Eddie Kennett (g) 7, Cameron Heeps 6+1, Danyon Hume 4+3 , Taylor Hampshire (g) 0.
Rider of the Night
Mountain was once again the star in Essex scoring 12 from reserve including two heat wins in a heat two 5-1 with Hume and he then beat Newman to the finish line in heat 14.
Next meeting
The 'Tru Plant' Witches are back in action on Sunday 6th May when they travel to Newcastle for Championship fixture.