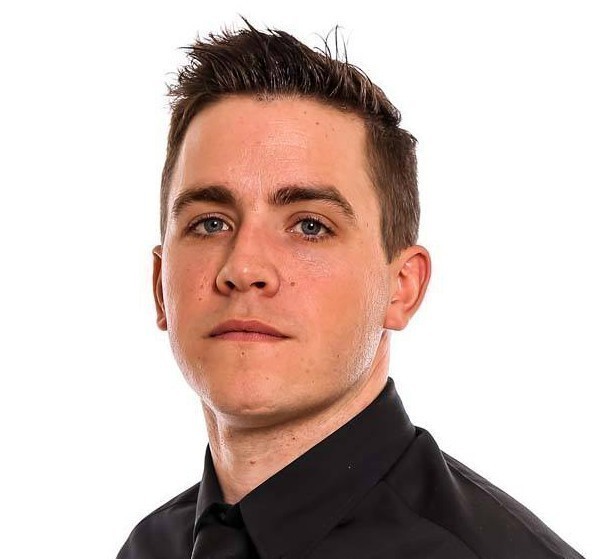 'Tru7.com' Witches Team Manager Ritchie Hawkins was delighted with his side's performance as they beat champions Sheffield 55-35 to progress to the Knockout Cup final 94-86 on aggregate.
Without the injured Rory Schlein, Kyle Newman and Justin Sedgmen, the Witches started strongly and finished the job off with a heat to spare and Hawkins praised his side's efforts.
"It was a brilliant performance and we carried on doing what we have been doing all year," said Hawkins. "We were fighting hard and the guests were superb and so were the four remaining Witches, so I am really happy."
The boss says a quick start helped the cause and believes his team's efforts this season deserve a trophy.
"The quick start certainly helped as we pulled most the points back early and that got us off to a good start. We kept fighting hard and we are really pleased to get through to the final.
"We feel that we have worked so hard and had such a great year that we want a trophy to show for it at the end. Tonight was another step along the way and we were much closer to a perfect performance tonight than we were in the final as we cut out a lot of the mistakes."
Ty Proctor and Mason Campton both stepped in to guest for the Witches as did Ben Barker on Thursday night and Hawkins believes the team spirit rubs off on them when they race for the club.
"The guests were great tonight and Ben was brilliant last night so they have made a massive contribution. We have such a good team spirit that they come in and enjoy it and it makes you want to race for the team. When you come in and everyone has got that determination and is having fun, you want to be a part of it. That has rubbed of them and they have done a great job."
The former skipper says he will give Newman and Schlein as much chance as possible to be fit for the final.
"We will give Rory and Kyle as much chance as we can to get fit for the final and they will both be determined to be back in the side for that."
Hawkins praised the efforts of Nathan Greaves who scored 13+2 from reserve and says he got his rewards for his attitude.
"He was a bit down after Thursday and we had to pick his head back up and get him going again for tonight. He turned up tonight with a brilliant attitude and was so determined to score points and do well and he got his rewards for it."
The boss says he would prefer to face Peterborough in the final, meaning a local derby for the fans but says it is not important who they eventually face.
"It would be great for the club to be racing against Peterborough as it would be a local derby and there would be a lot of travelling supporters. It is about winning the cup not about who we are against and we can't let them stand in the way of our goal of bringing a trophy back to Ipswich."
Words: Henry Chard
Ipswich 'Tru7.com' Witches 55 (94)
Danny King (c) 12+2
Mason Campton (g) 5+1
Cameron Heeps 12
Ty Proctor 11+1
Nathan Greaves 13+2
Connor Mountain 2
Sheffield 'Window Centre' Tigers 35 (86)
Scott Nicholls (g) 13
Todd Kurtz 3+2
Lasse Bjerre 4+1
Josh Bates 9
Jan Graversen 6
Georgie Wood 0
Knockout Cup
Semi-final
Ipswich 94 vs 86 Sheffield
Peterborough v Glasgow
Final
Ipswich v ???
Scott Properties Rider of the Night: Cameron Heeps
Next Meeting: KOC Final 19th Oct vs ??? (home)