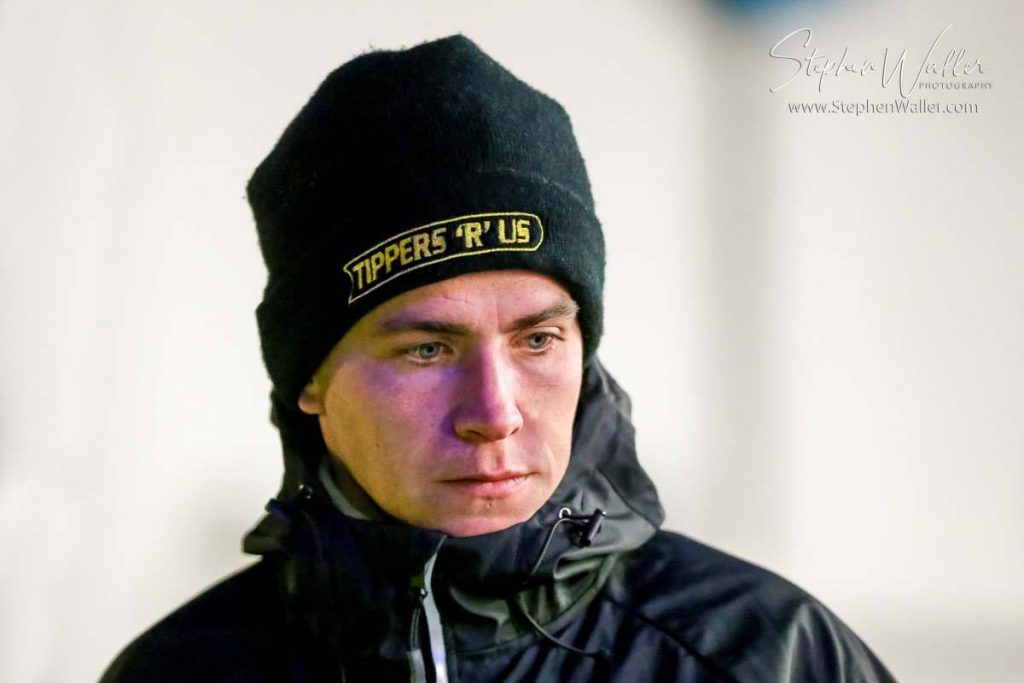 By Henry Chard
'Tru Plant' Witches Team Manager Ritchie Hawkins said his side looked rusty as they fell to a 46-44 home defeat to Peterborough in the Championship Shield on Thursday.
The home side couldn't pull away from the Panthers and the away side capitalised with a heat 11 5-1 to put them two points ahead, a lead they held onto to strengthen their position at the top of the group, leaving the Witches bottom.
Hawkins admitted it was not a good night for the team and that they must improve in the weeks to come.
"We looked rusty and we looked like we were still in winter mode," said Hawkins. "It wasn't a great performance and we looked like a team that hadn't been out on the track but I don't think you can use that as an excuse as Peterborough have only had one meeting. We looked a rusty side and we need to improve a great deal."
Despite the defeat the boss was pleased with Michael Härtel's debut for the club which included a race win in heat eight.
"Michael had a good debut and rode really well so that is a positive. I think individual riders will take positives from tonight as they tried some things that worked and some that didn't, so they have learnt something. On an individual basis each rider will have to take something positive from it but from a team perspective the only positive is that we can only improve from that."
Hawkins says that Nico Covatti and Danyon Hume will need time to get back into the swing of things after lengthy injury lay-offs.
"Neither of them will be happy with their score. Danyon made some good starts but he didn't ride like we know he can. You could tell that he hadn't had a lot of racing and the thing is he is not experienced anyway, so then to have a long time off the bike is a big thing for him. Nico has got to get back into it as he missed most of last year too and the track did not suit him tonight either. I have no worries about either, they just looked rusty and the other boys couldn't carry them tonight.
"There are no worries, it's the first night of the season and it is not a massive disaster. It is disappointing but it is what it is and I expect a massive improvement as the weeks go on."
The former skipper said that track conditions were not as normal due to the recent weather but believes the new track shape will provide some entertaining racing this season.
"I think a lot of the new inside lines produced a lot of passing tonight and with all the weather we have had it had to be a bit slicker than normal but the track held up well. It chopped up a little bit but that is to be expected after all the rain we have had. The track had to be run that slick today but the track shape changes made over the last few years have made a big improvement to the racing and there are more options to pass."
Hawkins conceded that the team now have a mountain to climb to progress from their Championship Shield group.
"As far as the group is concerned it leaves us in a terrible position with a massive mountain to climb in the three meetings that remain. In that sense it is a massive ask and we will have to see how it goes. The league and the play-offs remain our focus but we need to do well in this competition to get the fixtures because the lack of fixtures this year is the big killer."
The scores
Ipswich 44: Danny King © 14, Rory Schlein 11, Michael Härtel 5+1, Cameron Heeps 5+1,  Nico Covatti 5, Connor Mountain 3+1, Danyon Hume 1+1
Peterborough 46: Michael Palm Toft 11+1, Ulrich Ostergaard 10+1, Scott Nicholls 8+1, Emil Grondal 6+1,  Tom Bacon 5, Nike Lunna 3+2,  Simon Lambert © 3
Championship Shield table
| | | |
| --- | --- | --- |
| Team | Meetings | Points |
| 1 Peterborough | 2 | 6 |
| 2 Lakeside | 1 | 1 |
| 3 Ipswich | 1 | 0 |
West Property Management Rider of the Night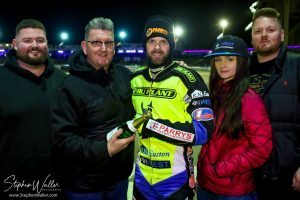 Schlein was the meeting sponsors' pick for rider of night after picking up 11 points from his four programmed rides.
Next meeting
The 'Tru Plant' Witches are back in action on Friday 13th April when they travel to the Arena Essex Raceway to face Lakeside Hammers in the Championship Shield.