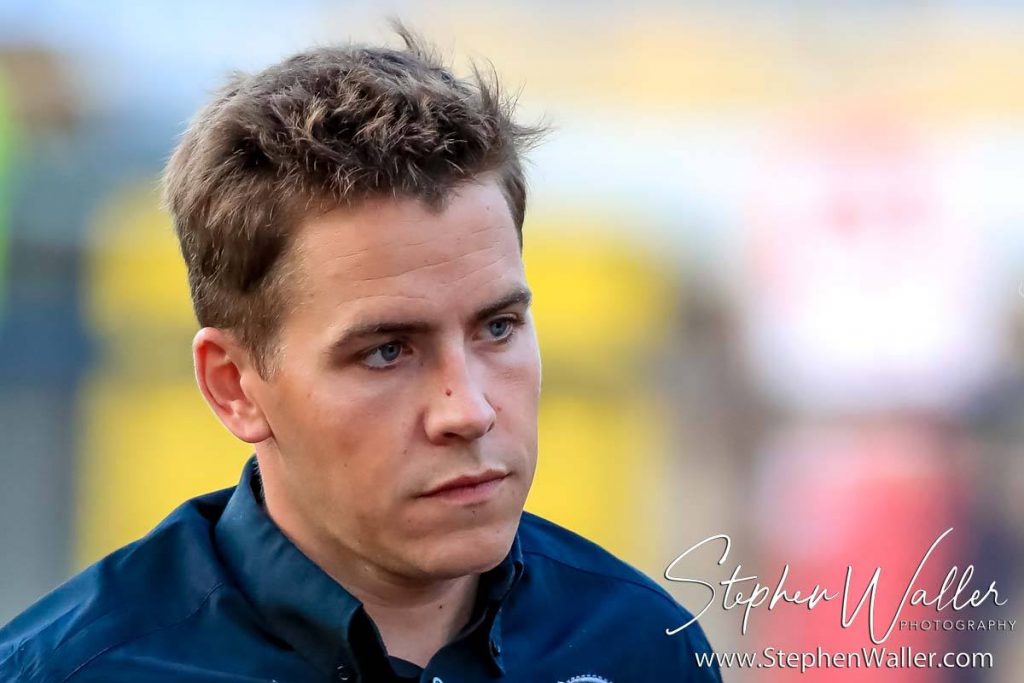 By Henry Chard
'Tru Plant' Witches Team Manager Ritchie Hawkins says he and Chris Louis are working hard to get a full team together again for the rest of the season after a 51-39 defeat at Edinburgh on Friday in the Championship.
The Suffolk side were without Danny King, Cameron Heeps, Jonas Jeppesen and Danyon Hume due to injury and despite a valiant effort, Hawkins says it was always going to be a difficult task to gain a positive result in Scotland.
"Matty (Wethers) was a great guest but it was always going to be tough," said Hawkins. "Rory (Schlein) had an off night but he has been great this year and it just didn't come at the right time. It's been a couple of days to forget really."
The boss says he and Louis are aware of the need to sign riders and hopes to have a full team again soon in order to try and put a run together of positive results.
"Nico (Covatti) top scored and got a lot of points again and Matty came in and did well but we weren't good enough. We are spending a lot of time trying to get the team sorted out. We know full well we have to change things and get riders in but it's easier said than done and we are working really hard on it.
"I am not thinking about the table at the moment, I am focused on getting a team together. The plan is to get riders in and have a full one to seven again and go on a good run because we have meetings in hand that is possible but we know it is a big task."
The former skipper says that Jeppesen's injury does not seem to be too serious but revealed that Hume underwent an operation to put his shoulder back into place after Thursday's crash at Foxhall.
"Jonas is getting checked out in Denmark but the signs are positive on him. Danyon had to go into theatre to get his shoulder popped back in last night and there is maybe a small fracture there. With him having to have a little operation on it, we need time to see how that is going to go and we will know more in the coming days."
Hawkins says it will be a busy weekend as they try to put together a fully fit team once again.
"We need riders as soon as possible and it's going to be a busy weekend I guess."
The scores
Edinburgh 51: Ricky Wells 13+1, Erik Riss © 12, Joel Andersson 8+2, Mark Riss 7, Victor Palovaara 5, Josh Pickering 4, Max Ruml 2+1.
Ipswich 39: Nico Covatti 13, Matthew Wethers (g) 9+1, Rory Schlein © 7, Richie Worrall (g) 5+1, Connor Mountain 5+1, David Wallinger (g) 0.
Championship table
| | | |
| --- | --- | --- |
| Team | Meetings | Points |
| 1 Peterborough | 12 | 29 |
| 2 Lakeside | 11 | 25 |
| 3 Glasgow | 10 | 19 |
| 4 Workington | 9 | 17 |
| 5 Berwick | 11 | 16 |
| 6 Newcastle | 10 | 14 |
| 7 Edinburgh | 9 | 14 |
| 8 Scunthorpe | 10 | 13 |
| 9 Sheffield | 10 | 13 |
| 10 Ipswich | 8 | 11 |
| 11 Redcar | 12 | 9 |
Rider of the Night
Since his return from injury Covatti has been flying and he was the Witches' main threat all night, racking up three heat wins and scoring 13.
Next meeting
The Witches are next in action at Foxhall against Redcar on Thursday 19th July in the Championship.