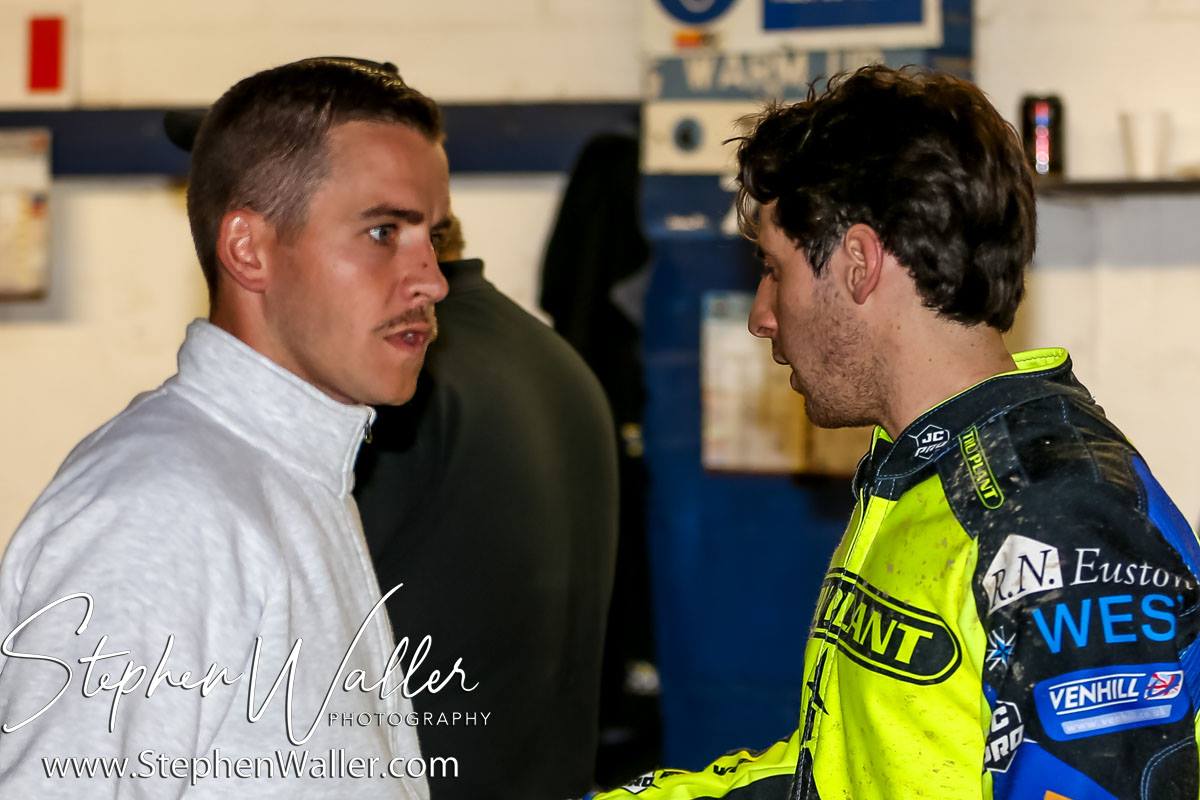 By Henry Chard
'Tru Plant' Witches Team Manager Ritchie Hawkins pulled no punches in his assessment of his team's 41-49 defeat to Peterborough at Foxhall on Thursday in the Championship.
Without Danny King and Rory Schlein going into the meeting and having suffered the withdrawal of guest Adam Ellis due to injury, the home side were up against it and were well beaten on the night by the league leaders.
Hawkins gave an honest analysis of his team's performance saying the first half of the meeting was the worst Ipswich performance he has been involved in.
"We were missing our top two riders but that is certainly not an excuse to being beaten because Peterborough came here and wanted to win it more than us," said Hawkins. "The first half of the meeting was the worst performance by an Ipswich team that I have ever been involved in. They beat us in all areas and I am not happy about it."
The boss labelled the performance 'awful' and says it is too easy to blame the defeat on missing the injured King and Schlein with the Panthers missing key riders too.
"Peterborough were missing riders as well and it is the easy thing to say we were missing riders and I have to admit I don't think that had anything to do with it. They beat us in all areas and we were not good enough. We will have to have a big result tomorrow and fight for the rest of the season to win meetings and perform because we owe that to everyone. I think we owe it to ourselves because quite frankly tonight was awful apart from the reserves."
Hawkins was left upset by the performance and says he did not see the fight he demands from his team.
"Coty (Garcia) did really well and Drew (Kemp) did well on his home debut but we were not on it tonight. At this time of year you need to be on it and firing. It is not March when you are getting your way into the season, the riders have no excuses, and they should be sharp. We were not as sharp as them at the tapes and we were not as determined as them into the first bend. It is upsetting to see because the main thing I want to see from my team is determination, fight and spirit. I saw a lot more of that from Peterborough tonight."
The former skipper says his team need to keep on fighting for the rest of the season and show some pride in upcoming meetings.
"I will never give in until it's mathematically impossible to make the play-offs. We go to Scunthorpe tomorrow and we have got to keep fighting and restore some pride. Tonight I didn't see a lot of fight, not until the last few heats did I see any. Ipswich is a proud club and to wear the badge should be an honour, it was for me when I rode and that is what I need to see from the boys for the rest of the season."
The scores
Ipswich 41: Coty Garcia 11+2, Cameron Heeps 11+2 ©, Mark Riss 7+2, Nico Covatti 6, Kyle Newman (g) 5, Drew Kemp 1.
Peterborough 49: Tom Bacon 14, Scott Nicholls 13+1, Bradley Wilson Dean 9+2, Paul Starke (g) 9+1, Emil Grondal 4+1, Simon Lambert 0 ©.
Championship table
| | | |
| --- | --- | --- |
| Team | Meetings | Points |
| 1 Peterborough | 17 | 38 |
| 2 Lakeside | 14 | 32 |
| 3 Berwick | 17 | 30 |
| 4 Workington | 13 | 27 |
| 5 Glasgow | 14 | 27 |
| 6 Edinburgh | 14 | 25 |
| 7 Ipswich | 15 | 23 |
| 8 Newcastle | 13 | 21 |
| 9 Scunthorpe | 16 | 21 |
| 10 Redcar | 17 | 17 |
| 11 Sheffield | 18 | 15 |
RN Euston & Enid Thatchell's 80th Rider of the Night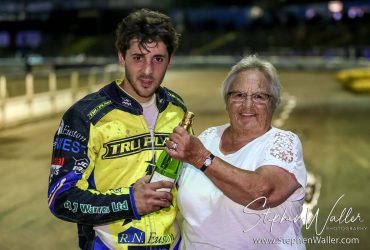 Garcia was the man of the night as he picked up both awards after scoring 11+2 from five rides at reserve.
Next meeting
The Witches travel to Scunthorpe on Friday 24th August in a Championship fixture.